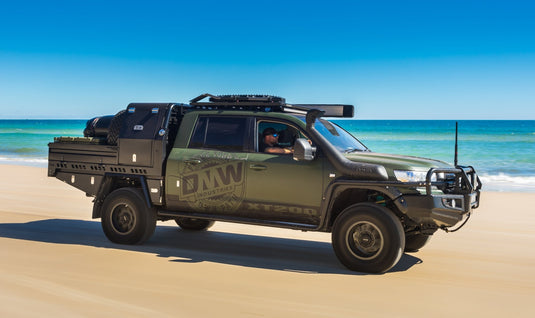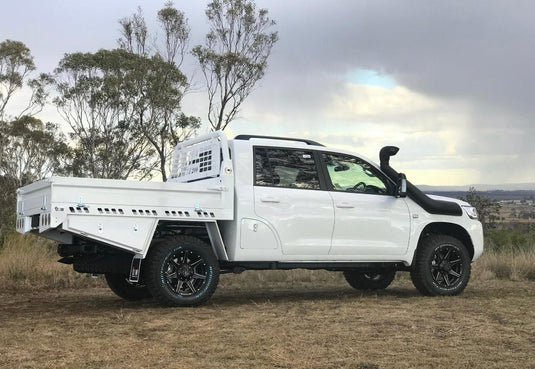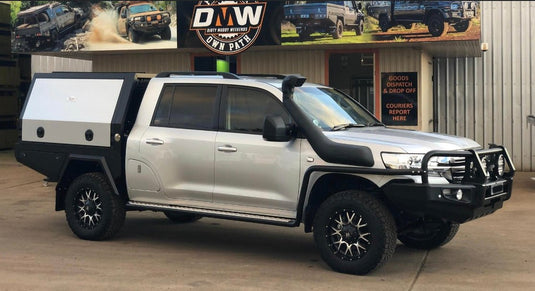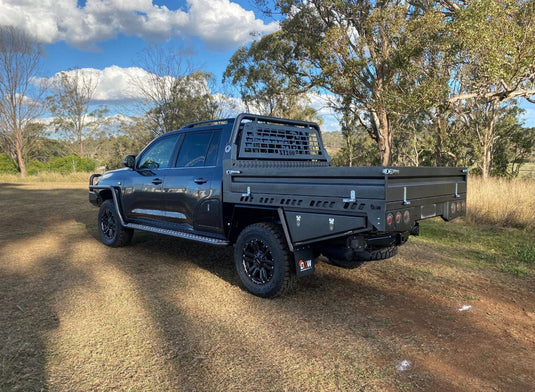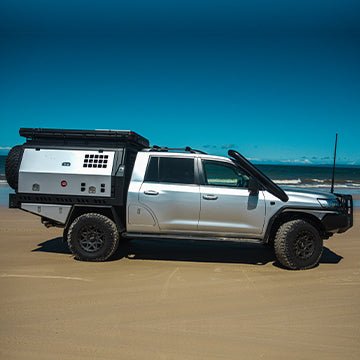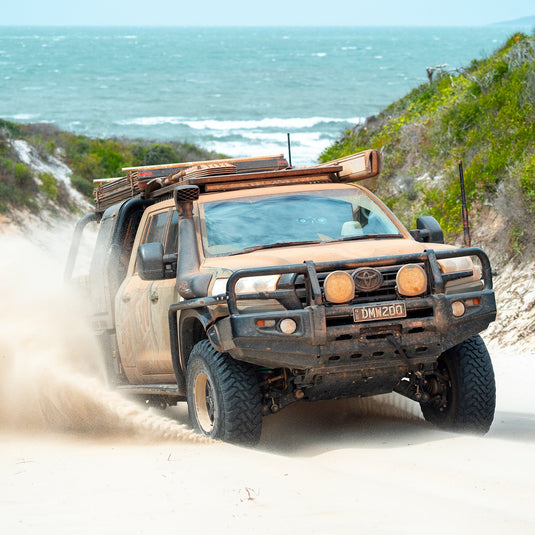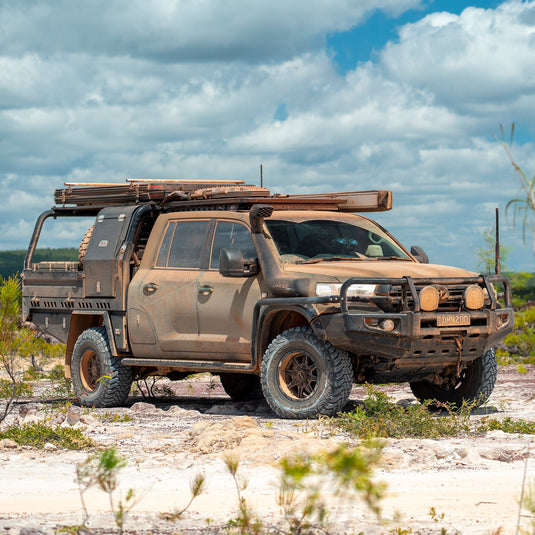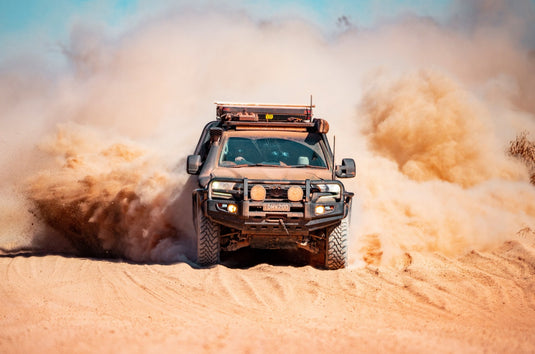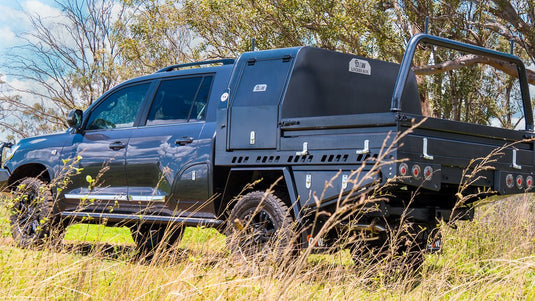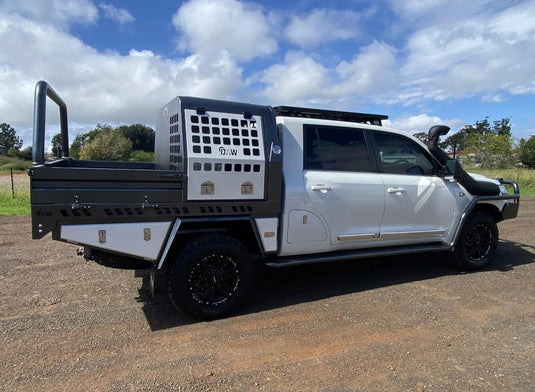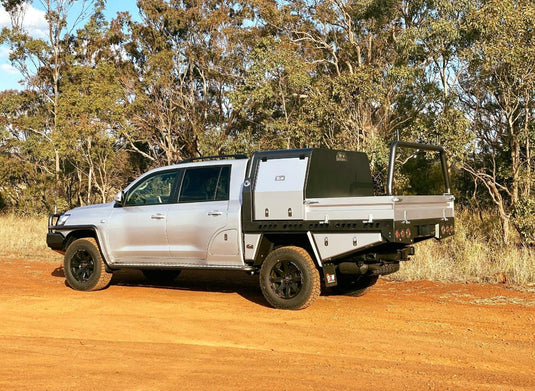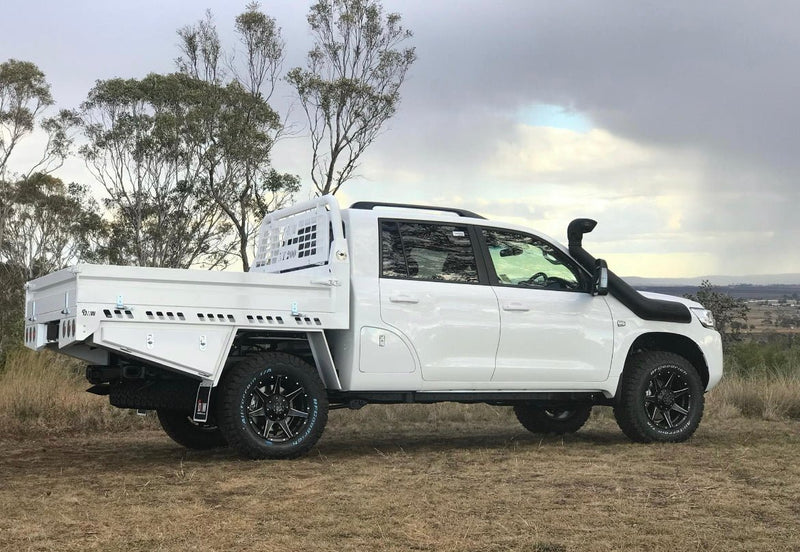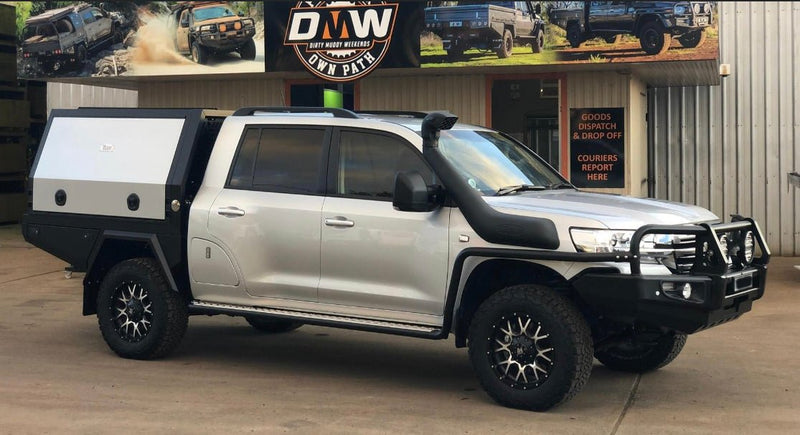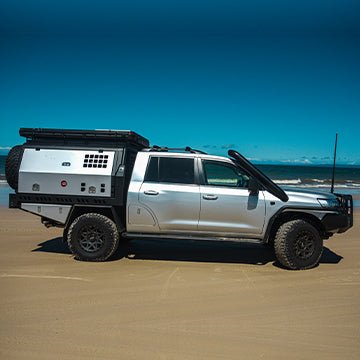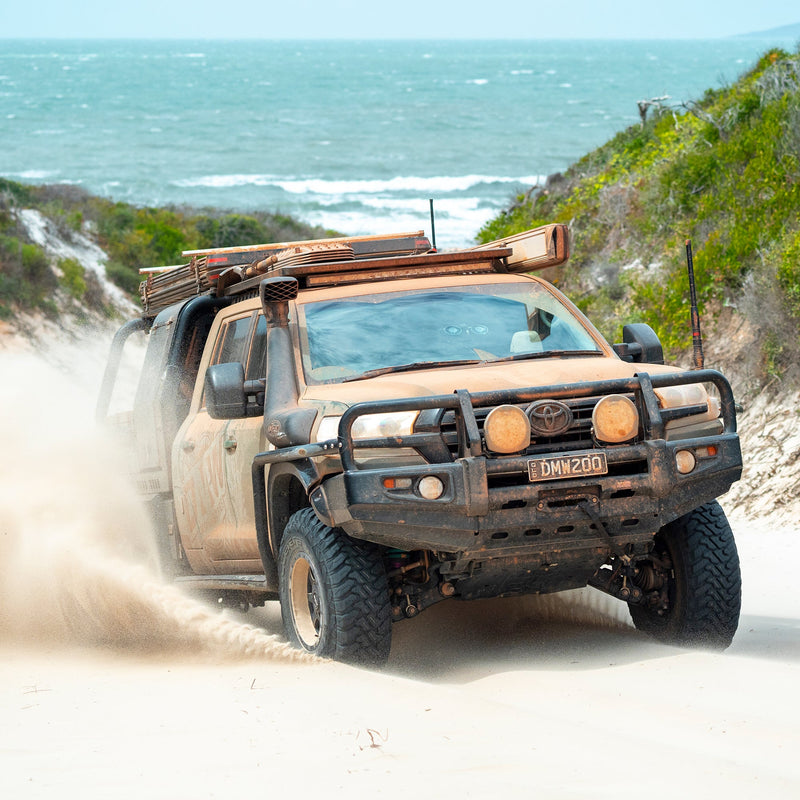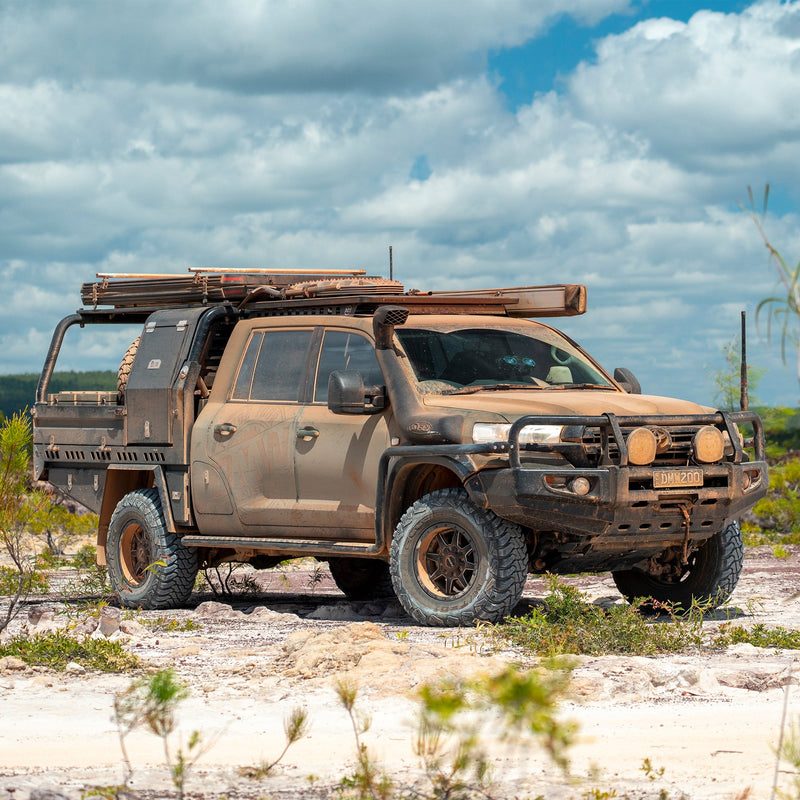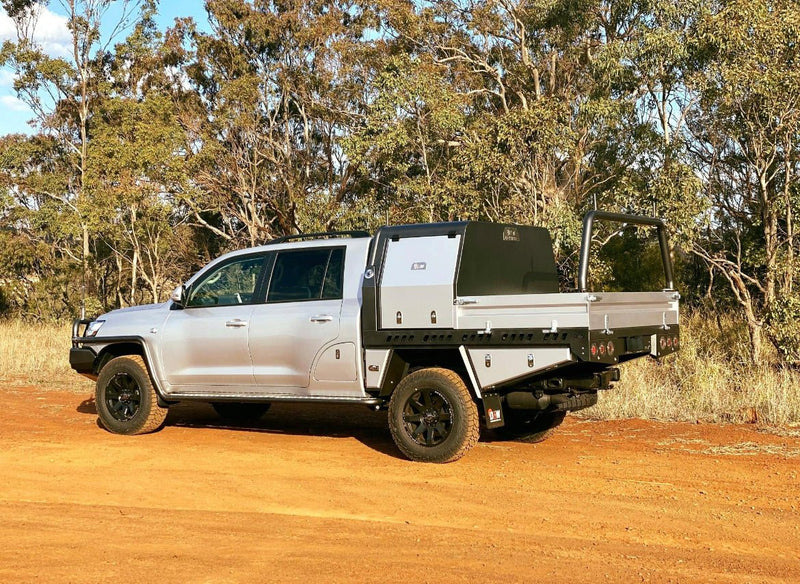 "I would highly recommend these guy's if you are thinking of a chopped 200 and thank DMW for their input into MY XT 200. Very impressed with the service throughout- thanks again guys! - Paul. Macague"
200 SERIES BROCHURE
Wan to convert your 200 Series into a dual cab to build the ultimate tourer? Download the DMW 200 Series dual cab brochure to find out just what goes into building the ultimate 200 Series dual cab tourer!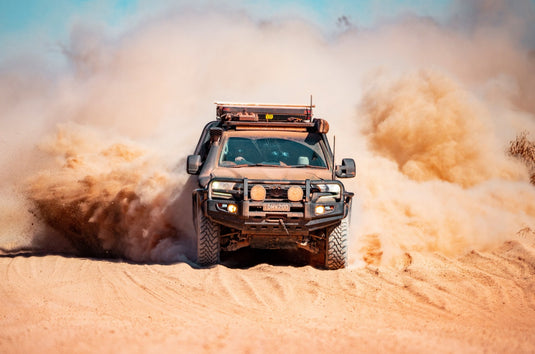 DMW XT200 Dual Cab
The Toyota Landcruiser 200 Series Dual Cab Ute Conversion, the complete vehicle package for serious 4WD adventurers, farmers and tradies who need the best of both worlds, or for those that want the ultimate tourer for their around Australia trip.
Your DMW Landcruiser XT200 Dual Cab Ute conversion is custom built to your specs starting from our base package. From there the sky is the limit of what  your vehicle can become.
DMW XT200 Standard Inclusions
Integrated roll bar system in the back wall (not ROPS certified) to reduce the amount of body filler at the time of paint. Excessive body filler can result in cracking over time in the paint work.
GVM upgrade integrated into all conversions. Taking the GVM from 3350kg to 3820kg. (4495kg GVM also available).
Massive wheel arch tool boxes that are double lip sealed and utilises a gas strut.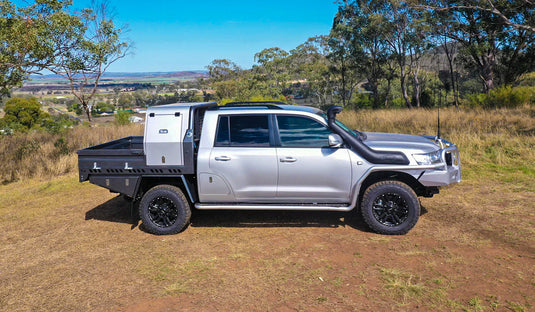 - The Numbers Are Important -
The decision to build a dream touring / work vehicle is not one to take lightly. However, one item is frequently overlooked is front and rear axle ratings. The factory 200 Series axle ratings when the vehicle is fully loaded and towing a heavy caravan is very close (or in some instances, exceeds their ratings. This means your vehicle may be illegal, may no longer be insured and you may be driving a vehicle that may very well be dangerous! Don't take the chance!