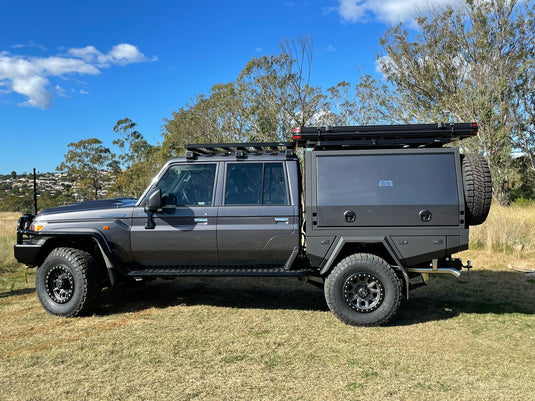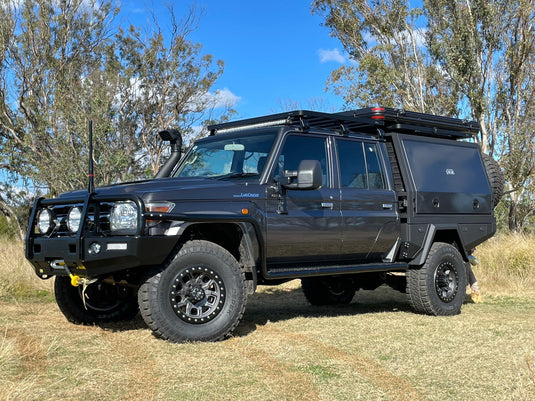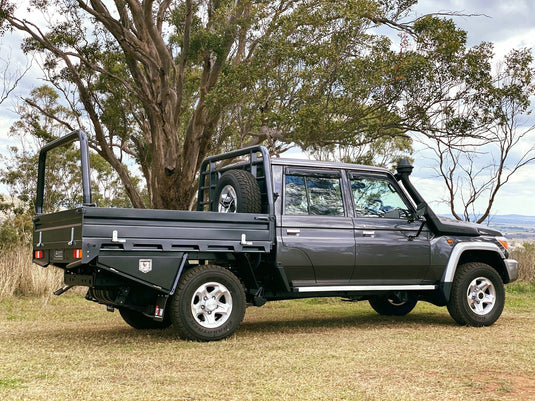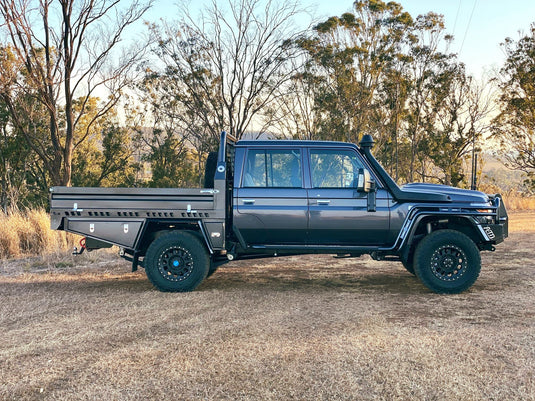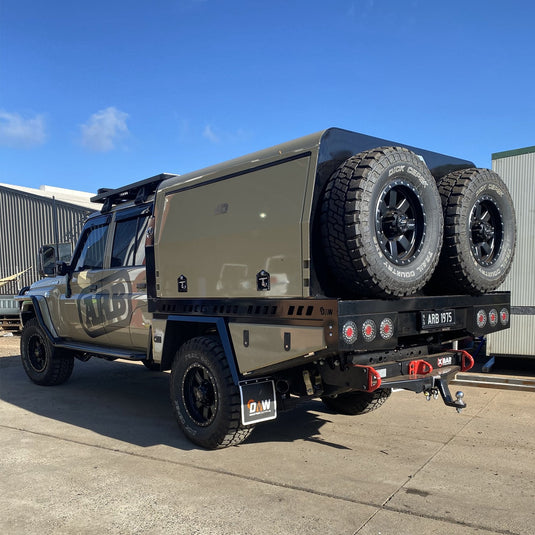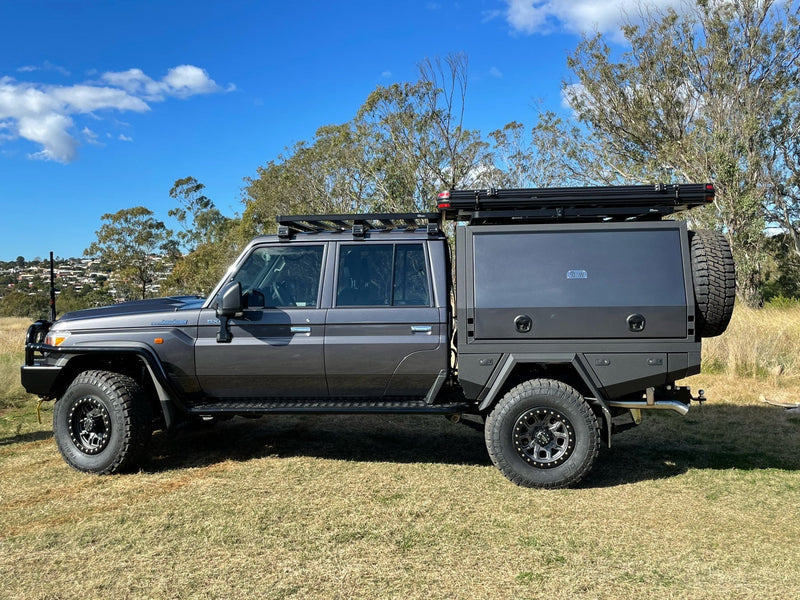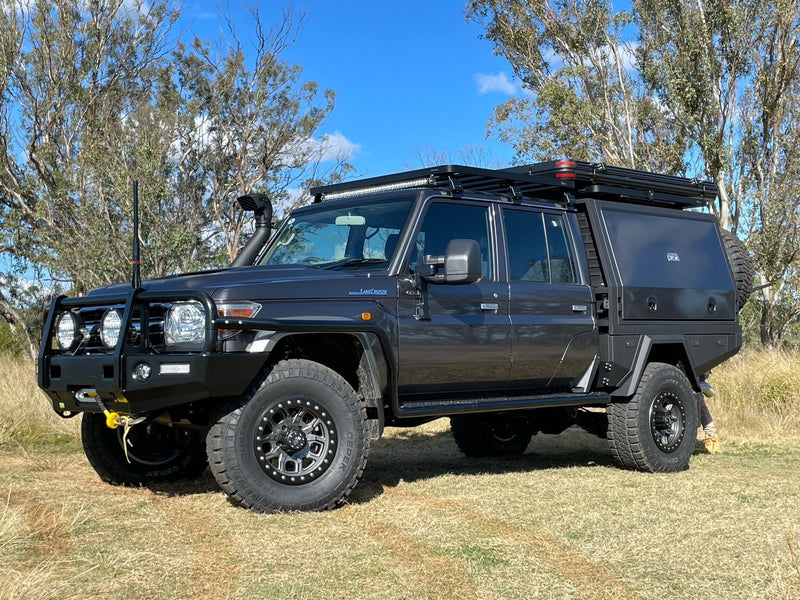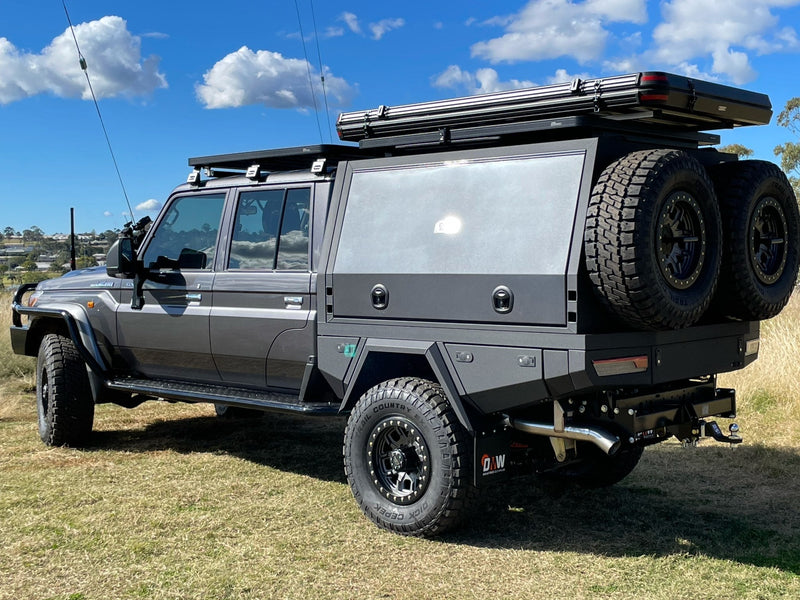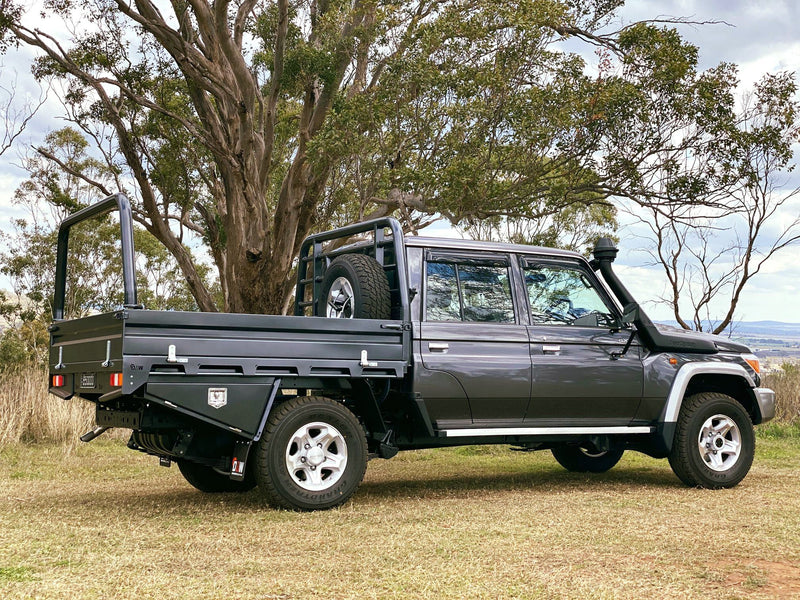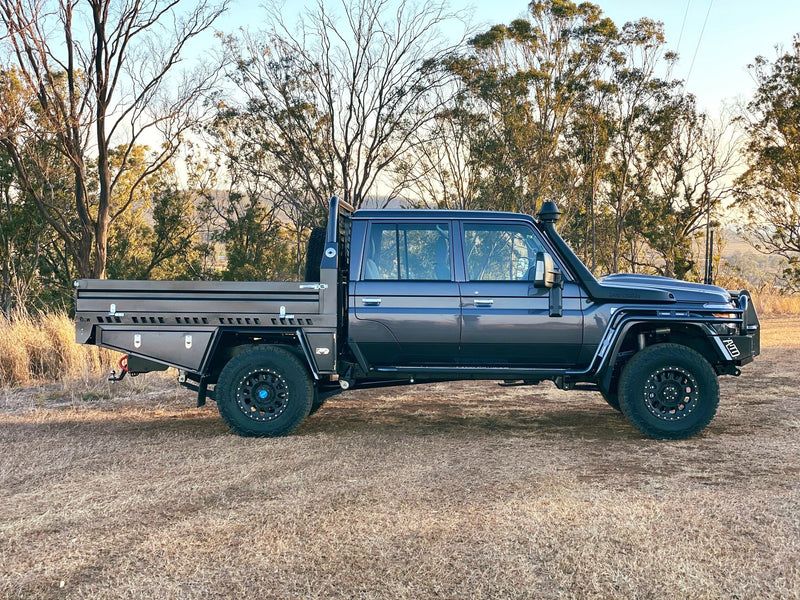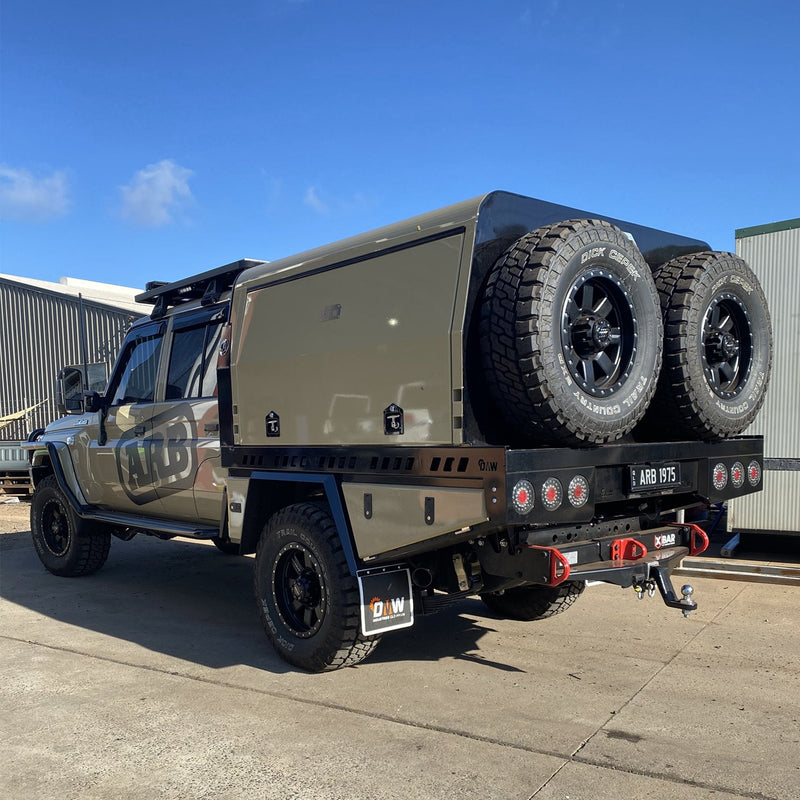 Improved Weight Distribution
From factory, the 79 Series carries its weight a long way forward beneath the tray. This effects the vehicles handling, load distribution and at worst, you can even bend the chassis! The DMW 300mm chassis extension has been designed and engineered to resolve these issues.
... There Is A Solution!
Luckily, there is a solution! A 300mm chassis extension moves the rear diff and tyres back 300mm to provide a stronger chassis, better load balance and improved handling. As part of the chassis extension process, we also offer two different GVM upgrade option. A 3999kg or a 4499kg GVM upgrade.