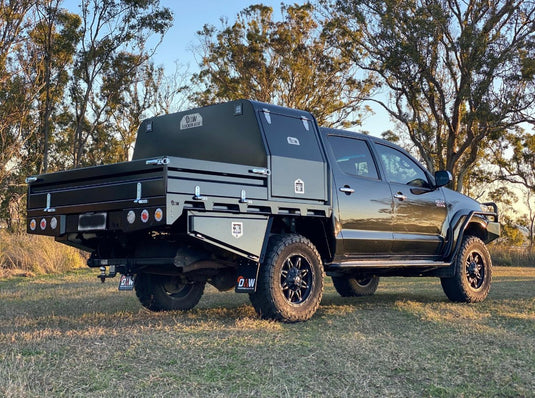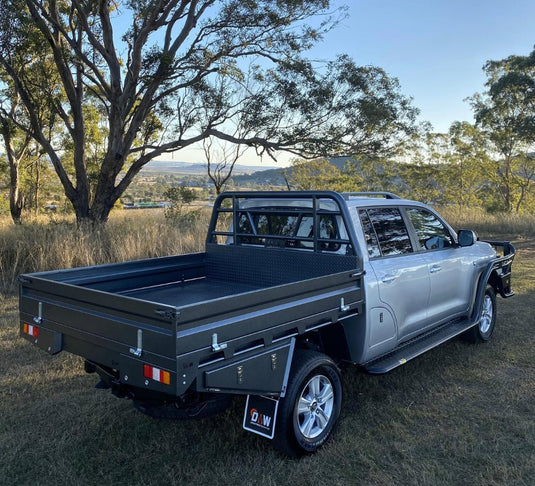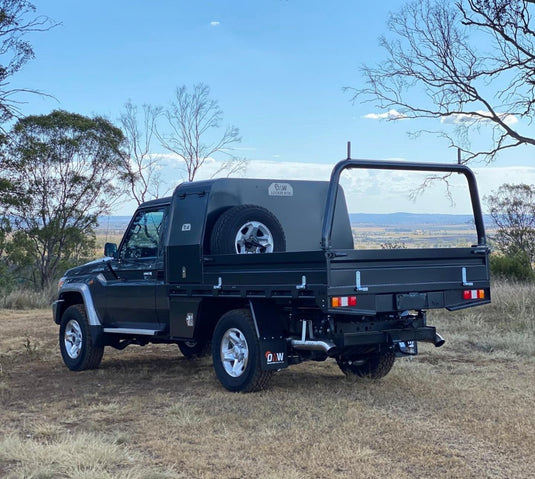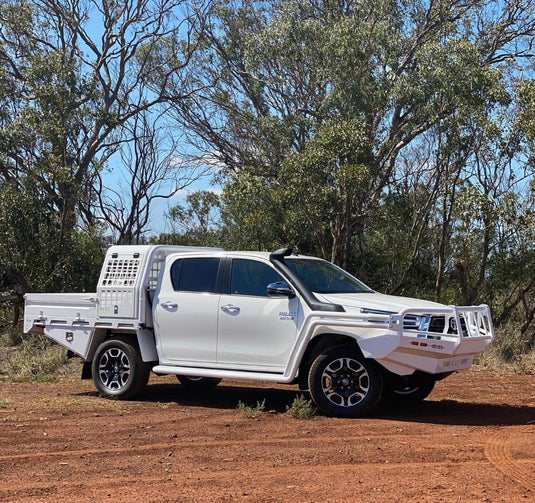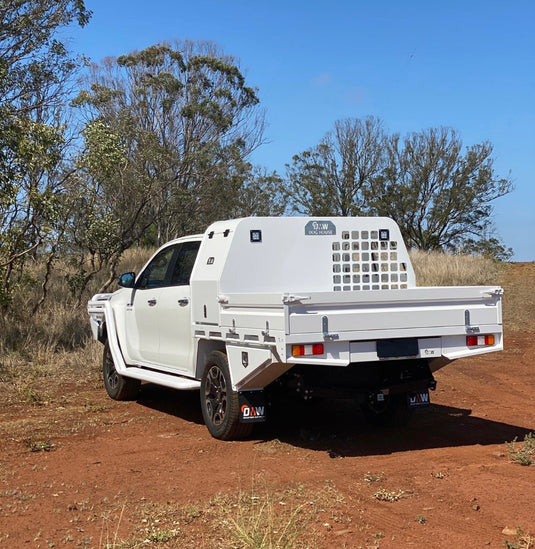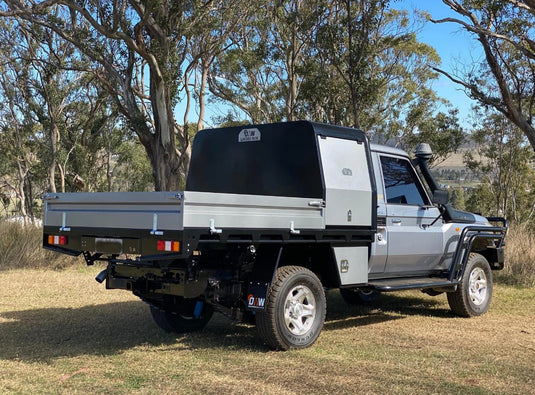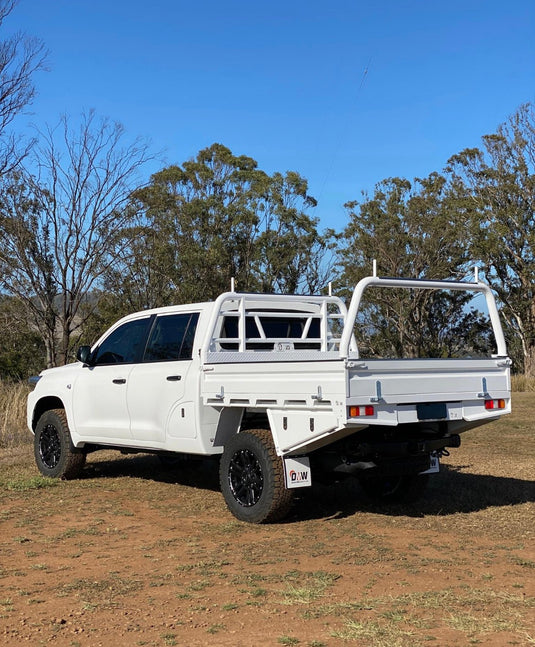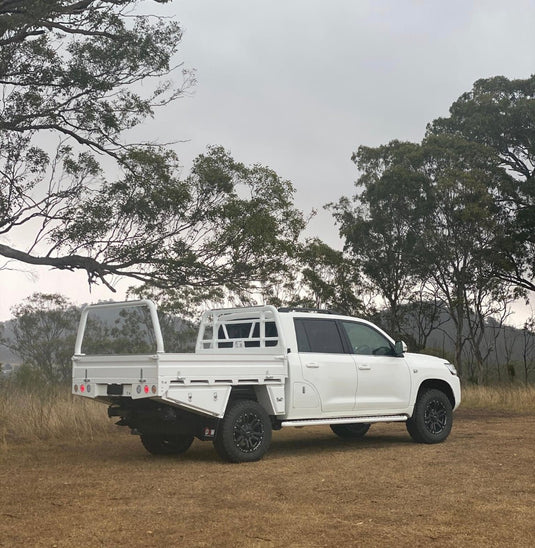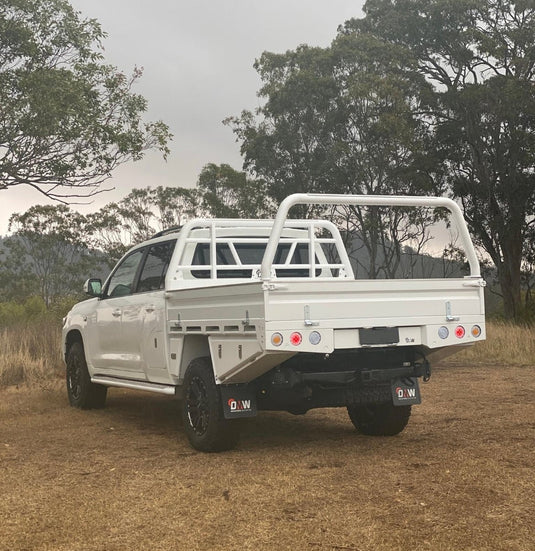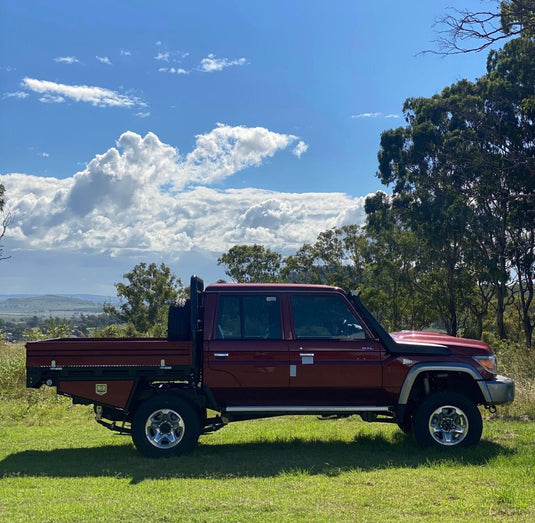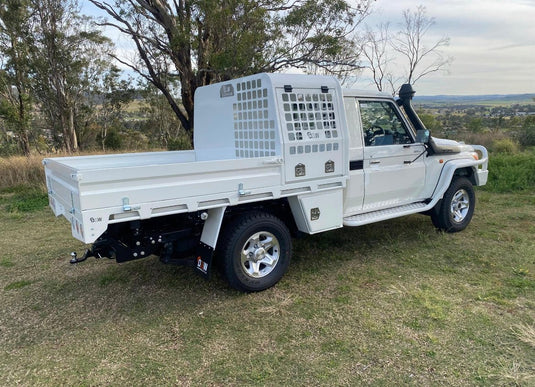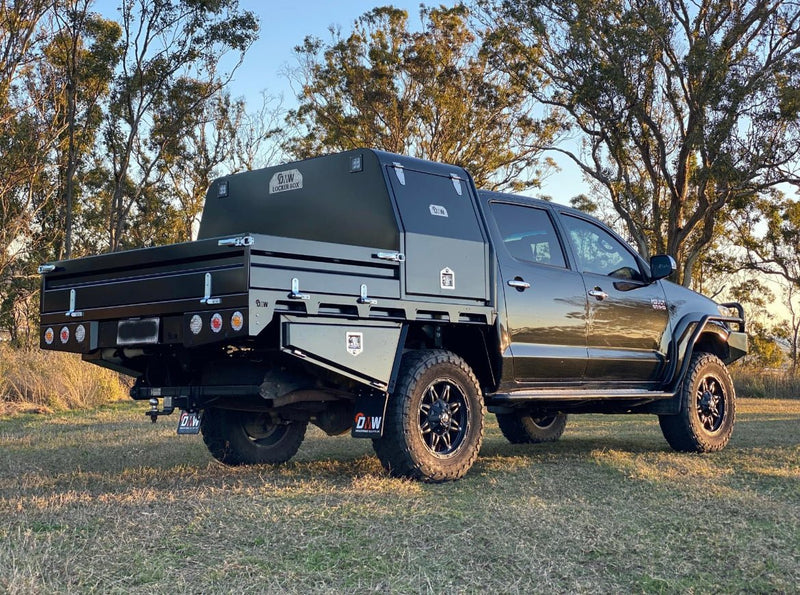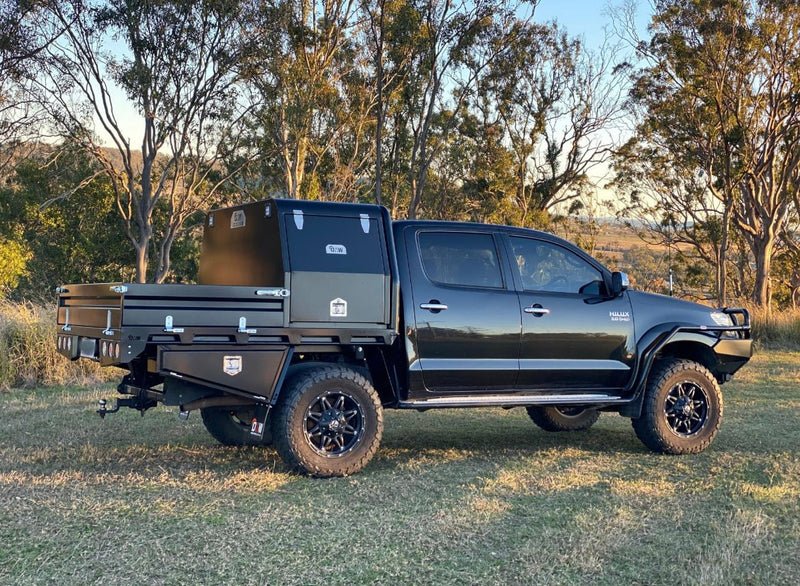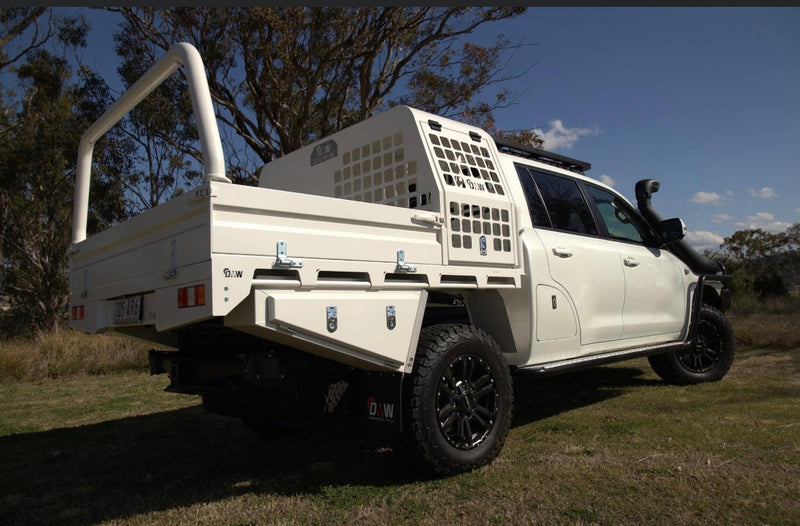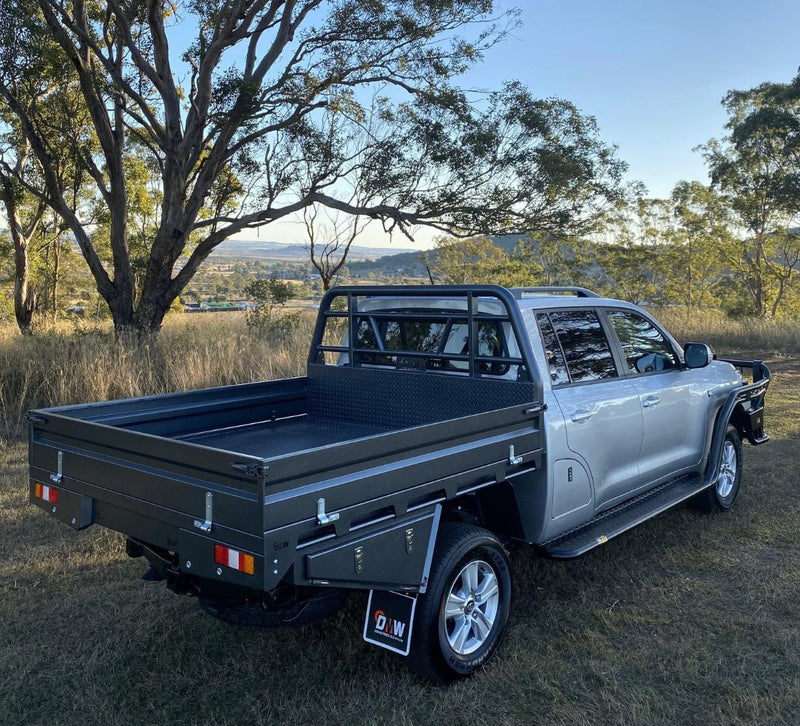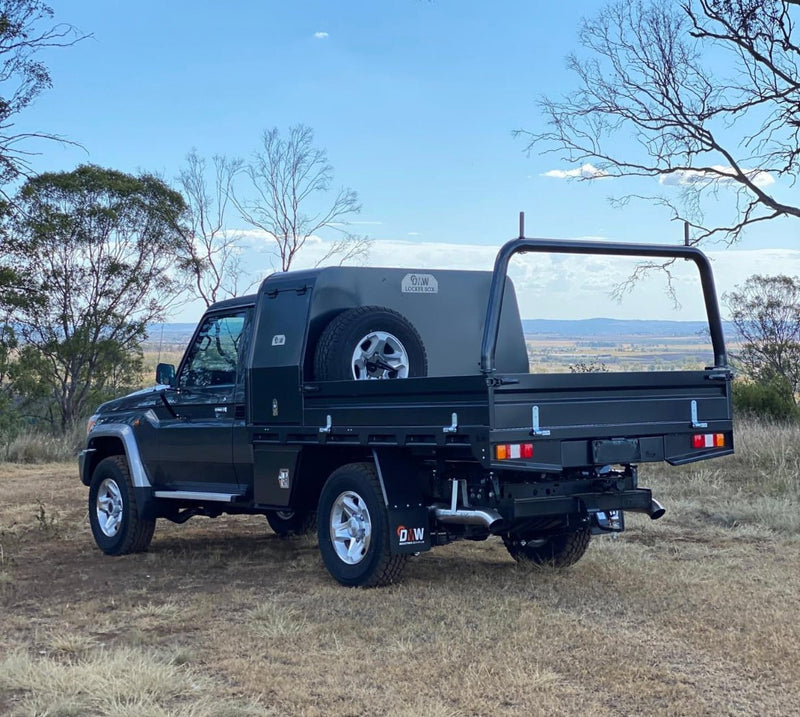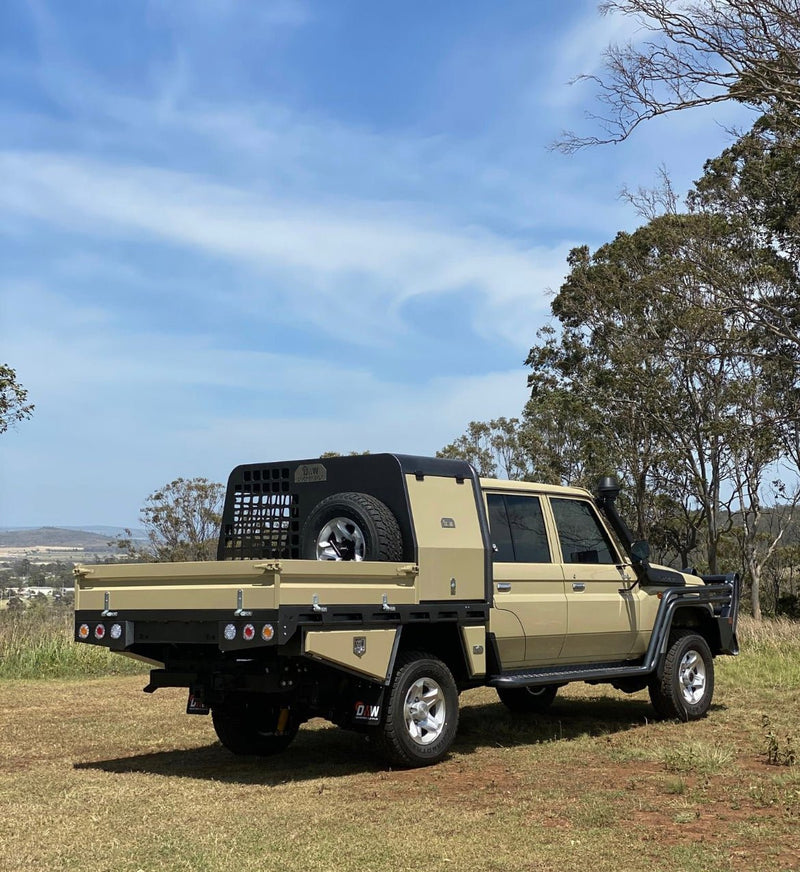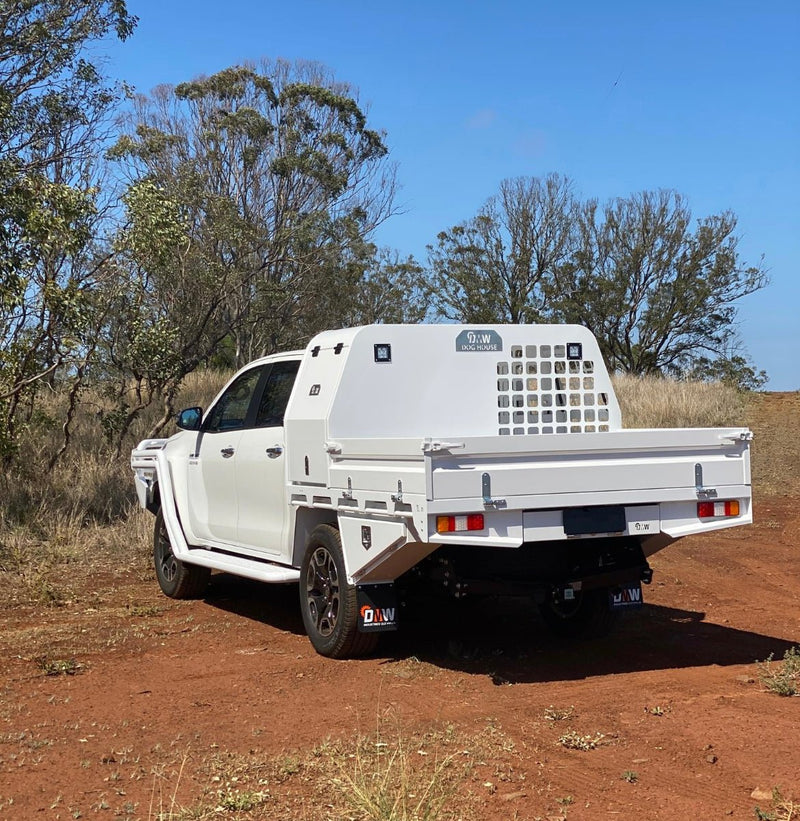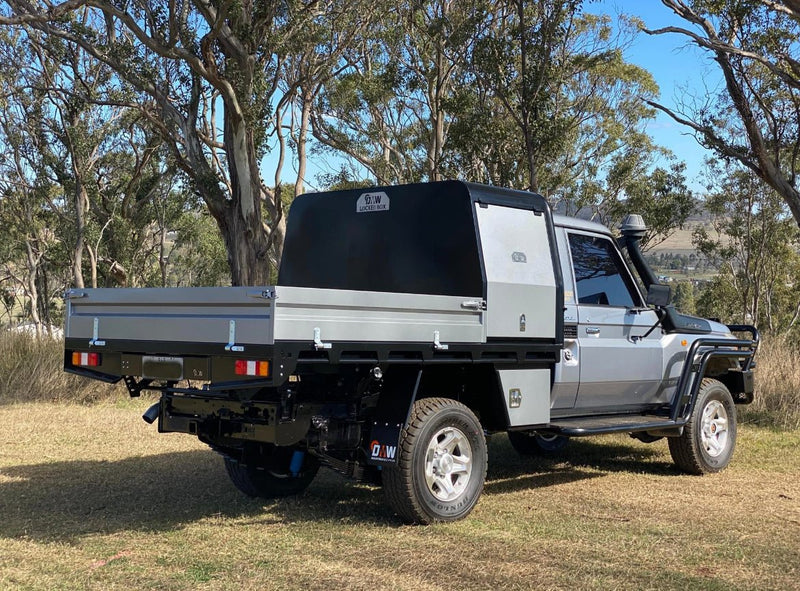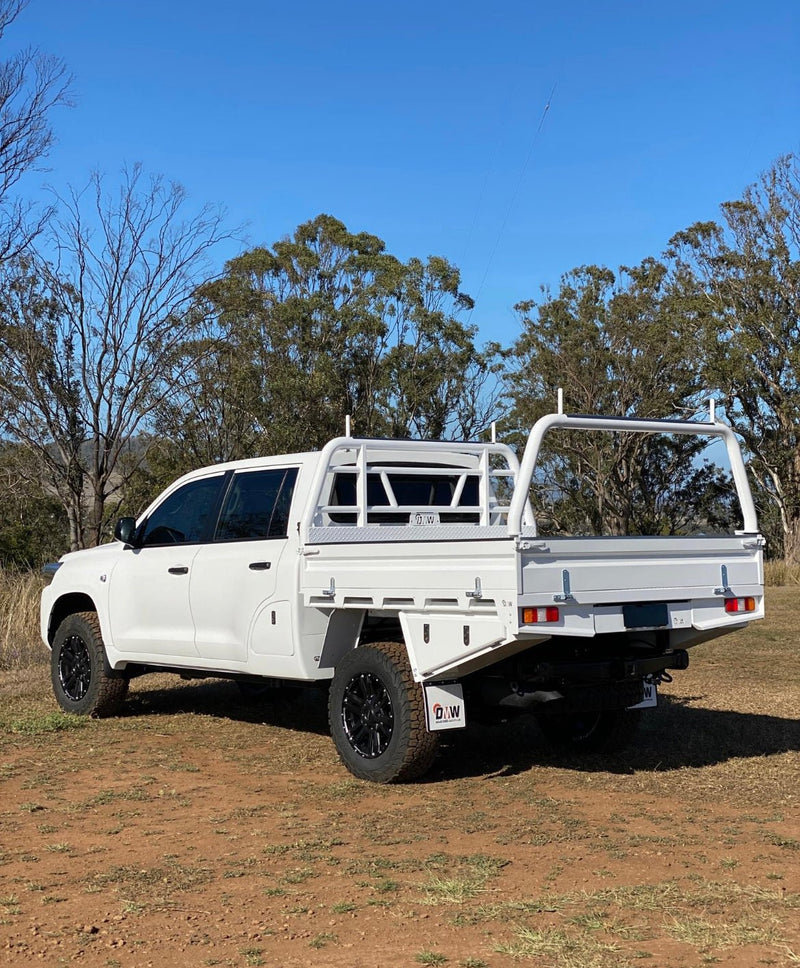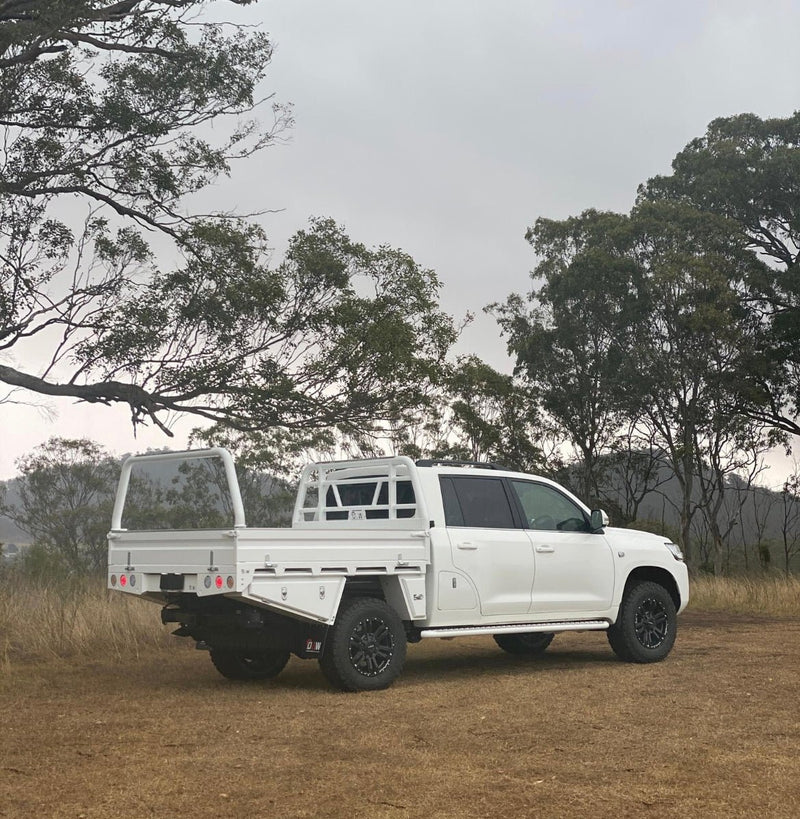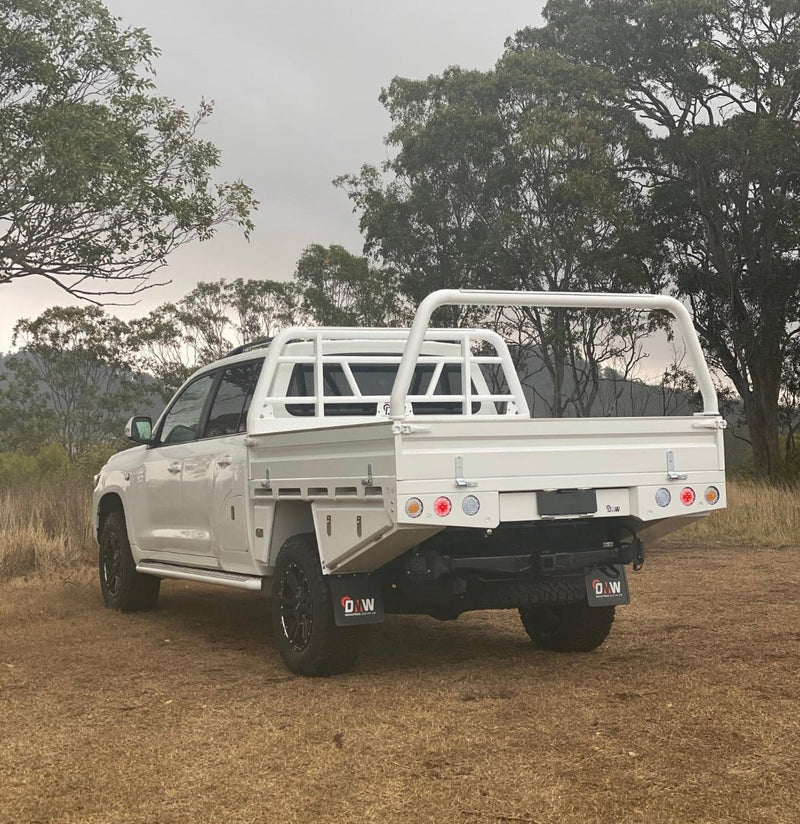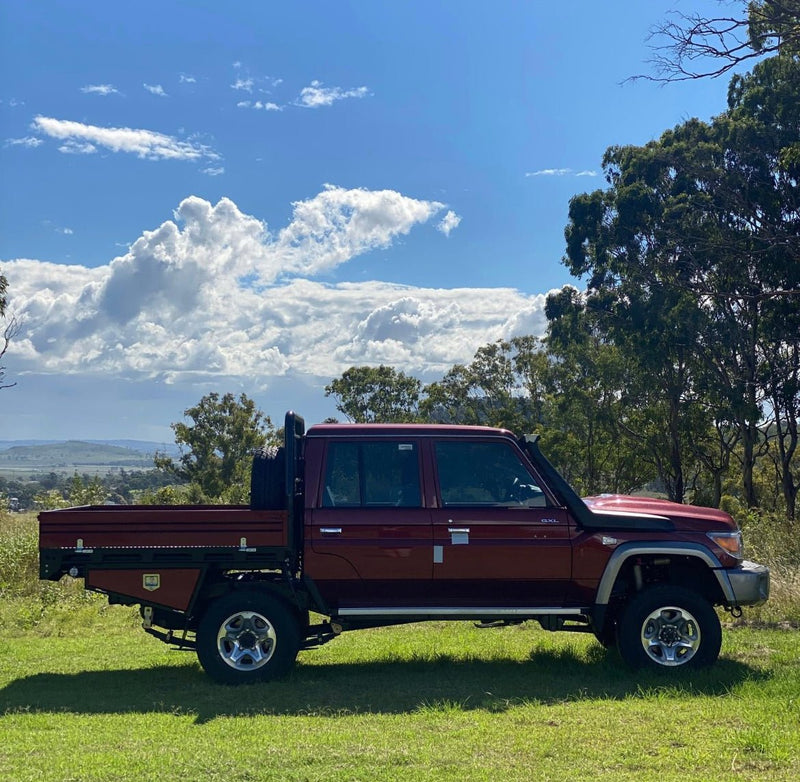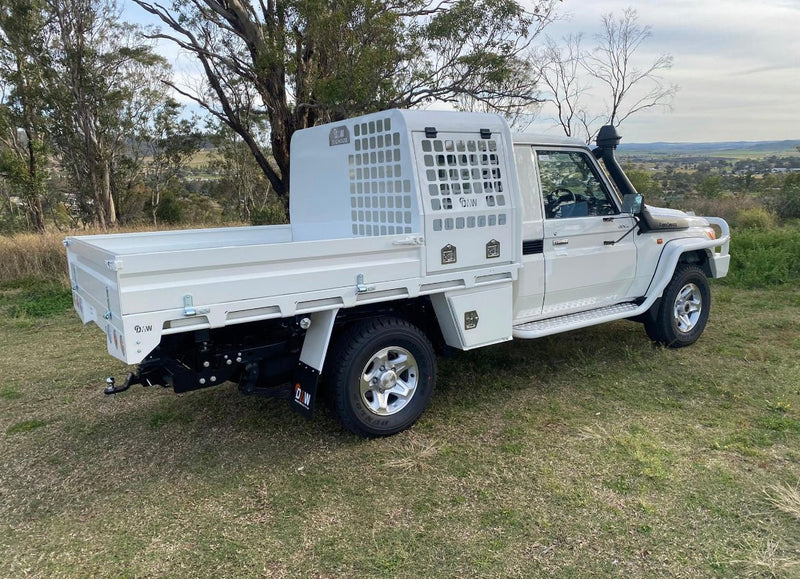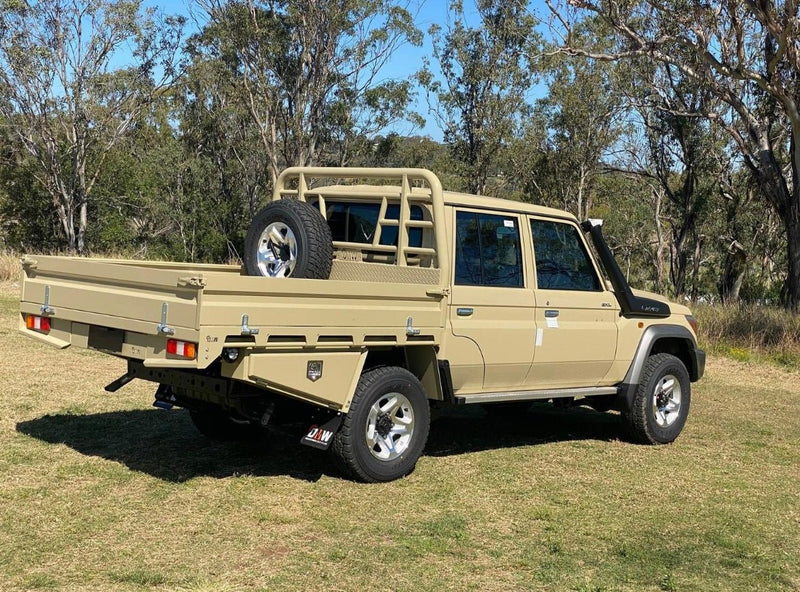 "I would like to say a big thank you to the team at DMW for there amazing work and second to none customer service. I am extremely happy with the outcome of my Ranger she is absolutely gorgeous thank you Lads." - Nicholas.D
Australian Made
Like all of our trays, the DMW Premium tray has been made right here in QLD. We design and manufacture the trays to not just suit Australian conditions, but also how we use our products in Australia!

Whether that's loading up the tray for the work site, hitting the tough tracks on the weekends or packing for a big lap of the country, our trays have been designed to handle every occasion.
Modular Design
With a range of accessories to suit the DMW Premium Tray, you can build the tray just how you need to suit your needs! Whether that is adding a water tank, diesel tank or even a dog / locker box, the DMW Premium tray accessories allows you to build the tray just how you need.

In the future, if you decide you would like to add some additional products to your tray, the modular design allows you to add items at a later date.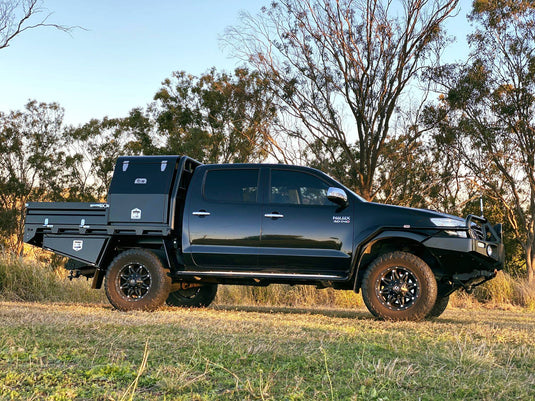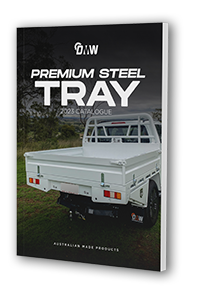 Not sure if the premium tray is the right tray for you? Download the Premium tray brochure to see which vehicles it suits, specifications and tray options.
TRAY FAQ'S
When it comes to buying a tray for your vehicle, there is a lot to consider and many questions to ask. We have compiled a pages dedicated to some of our most frequently asked questions. Click HERE to see more frequently asked questions.