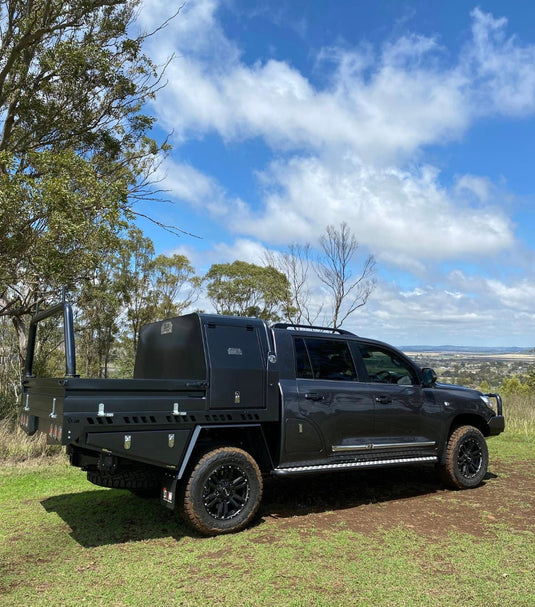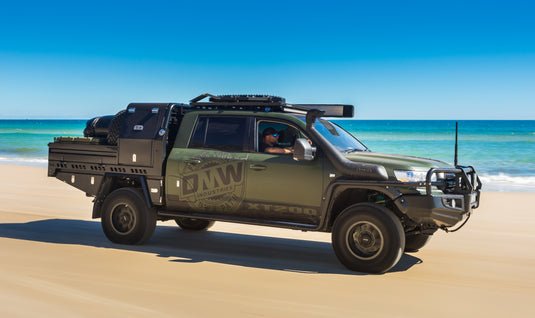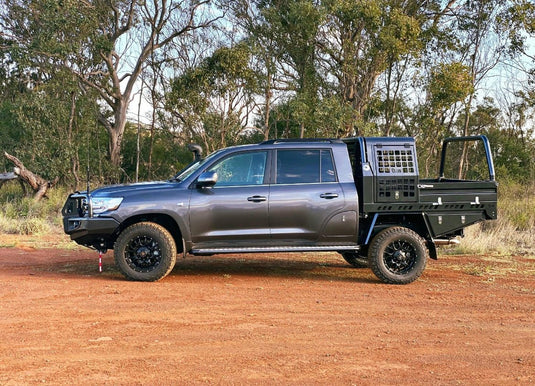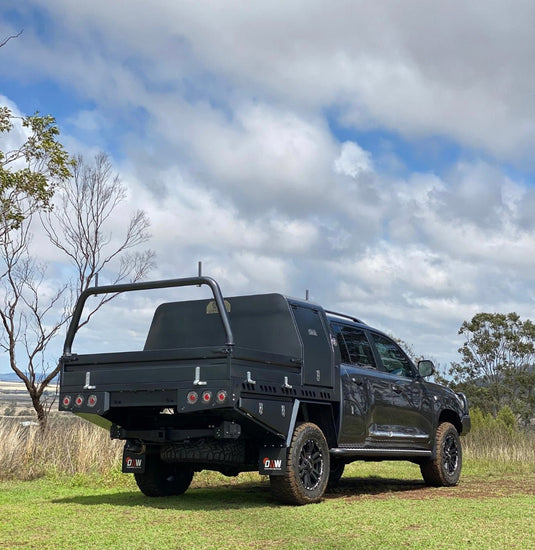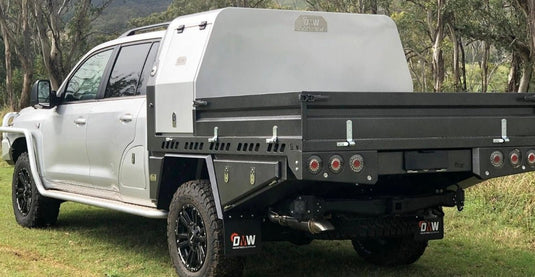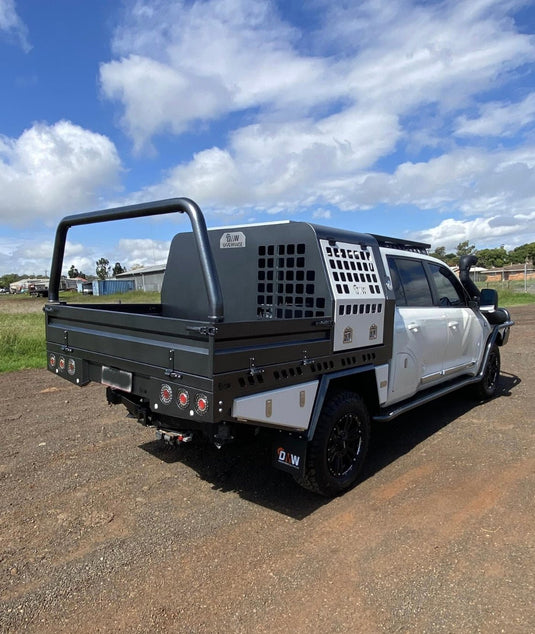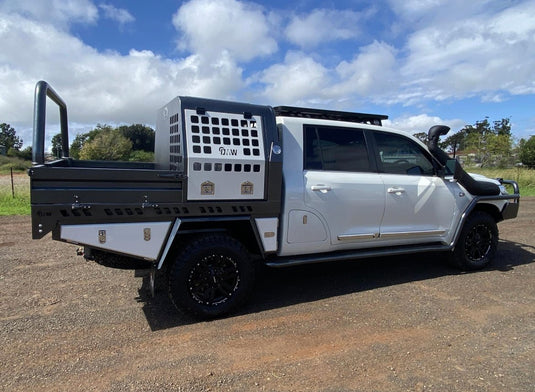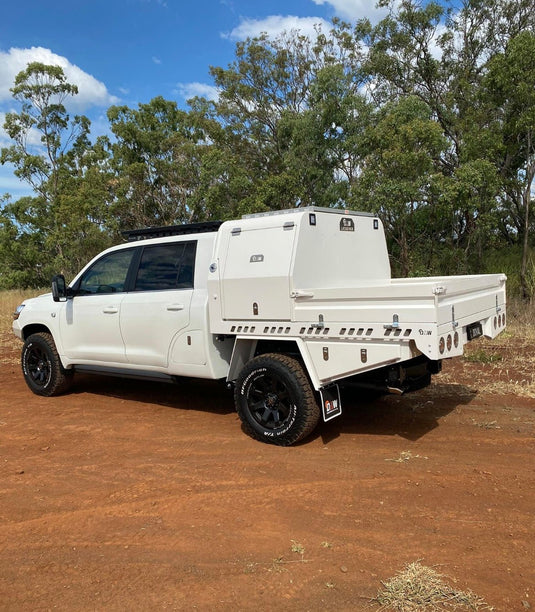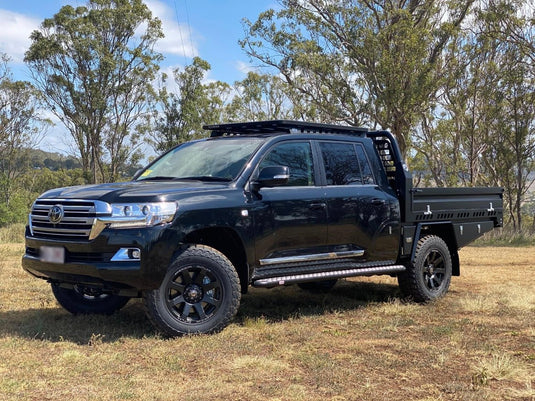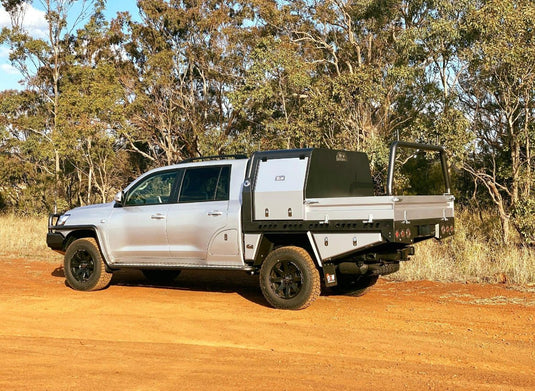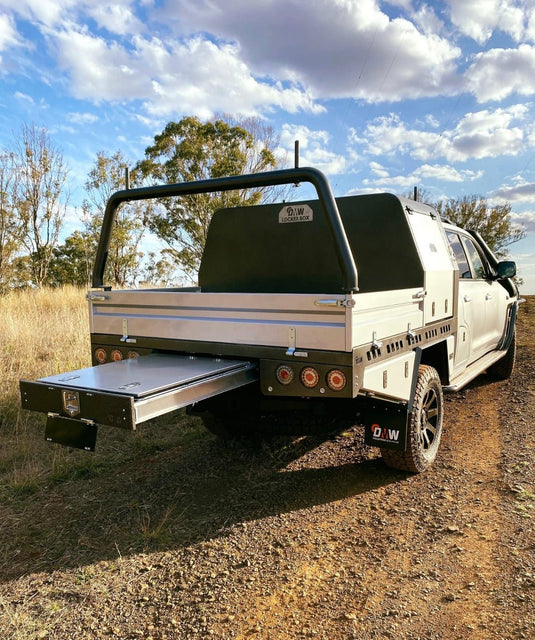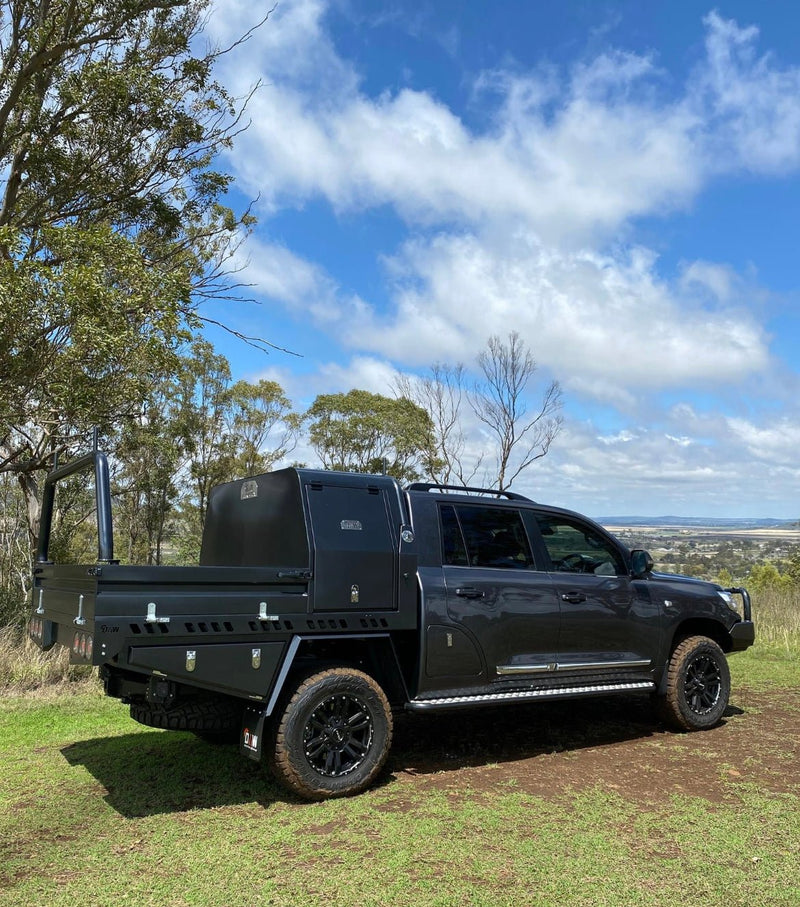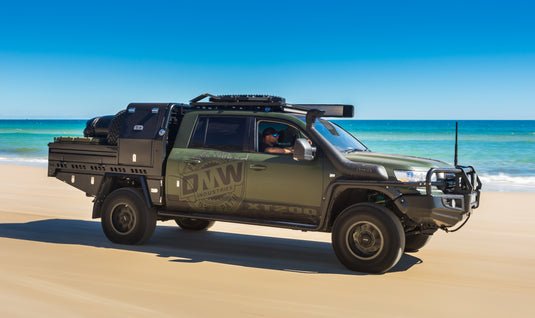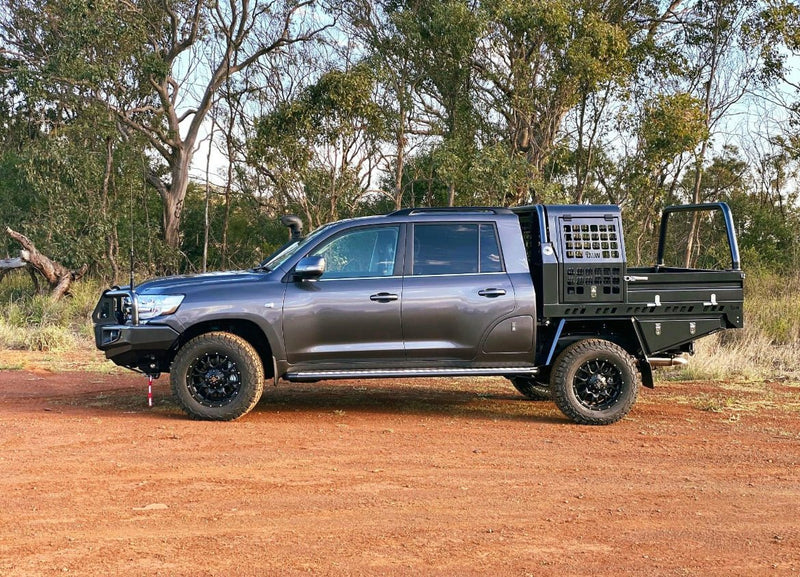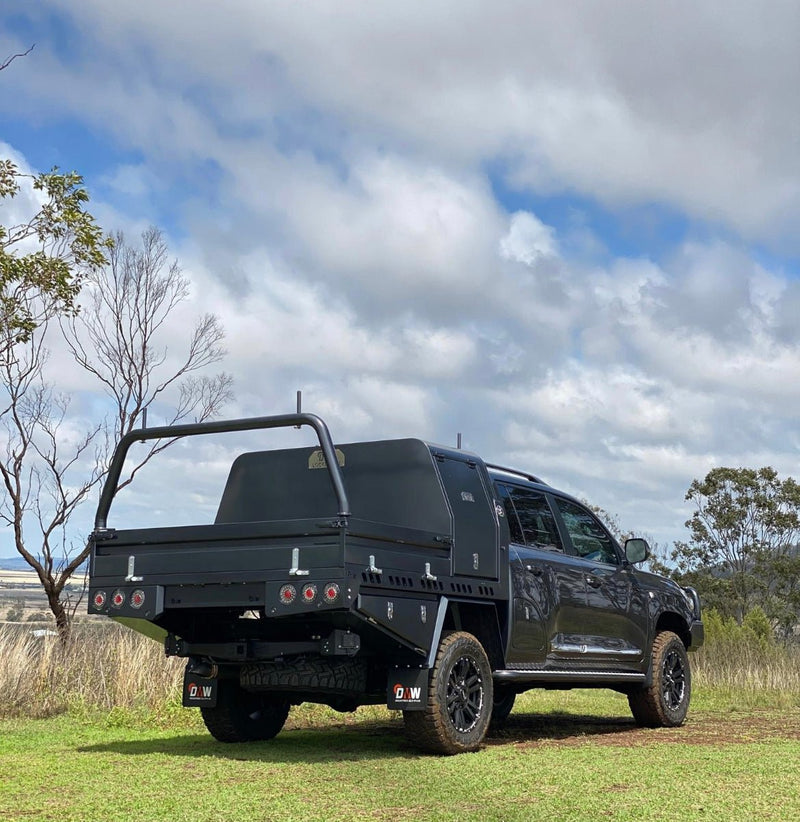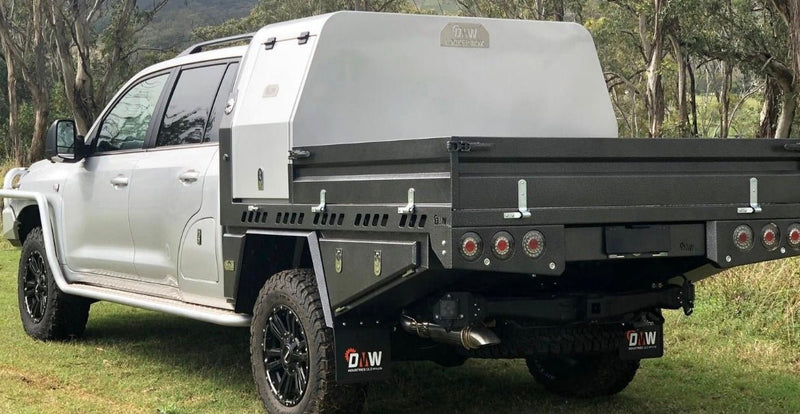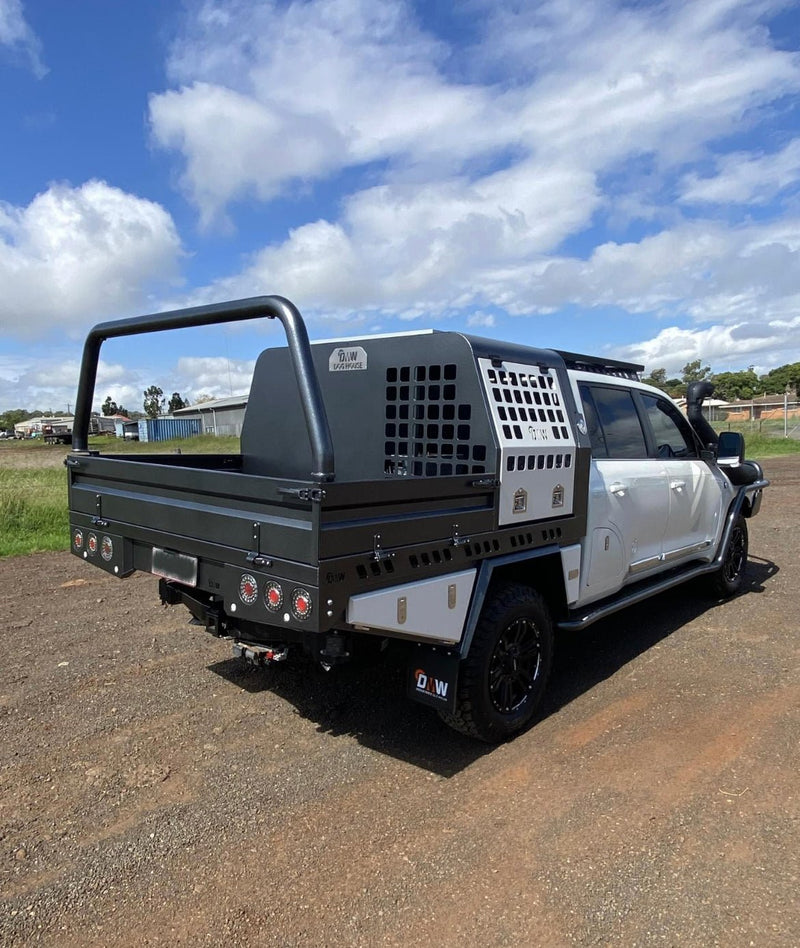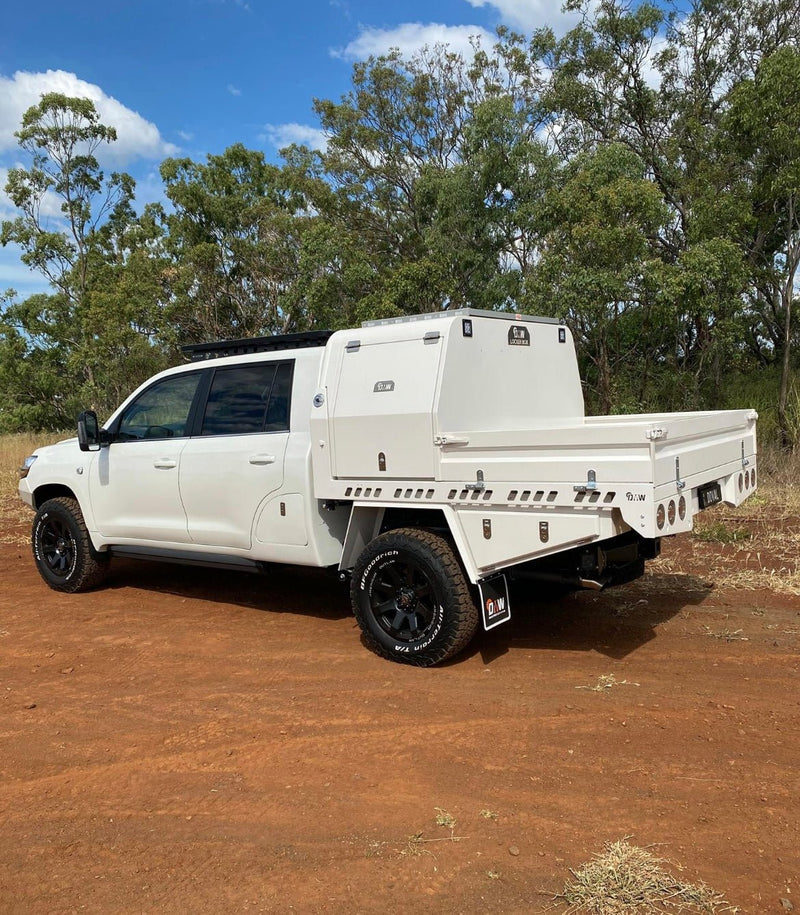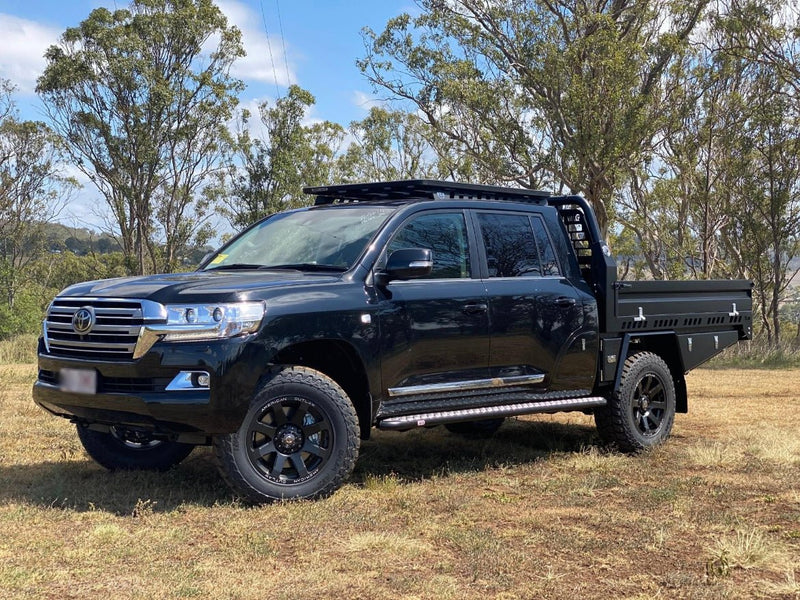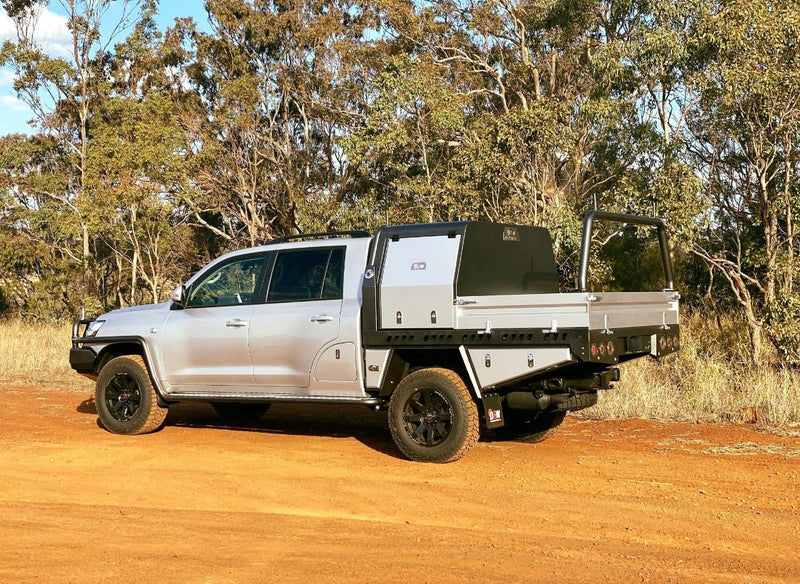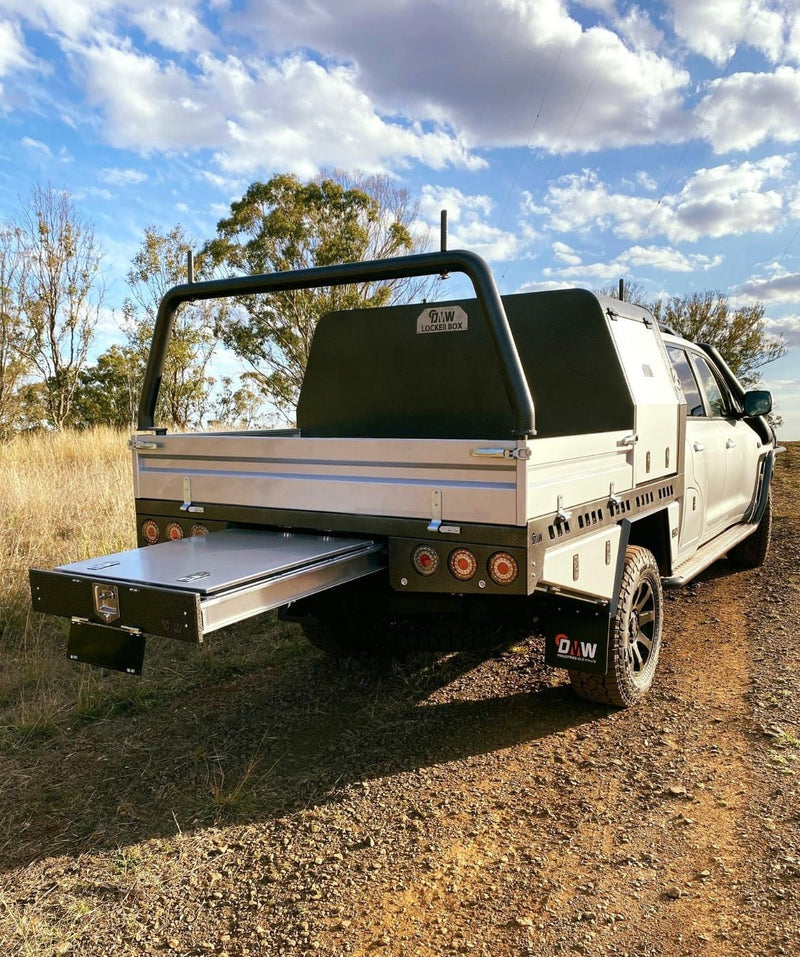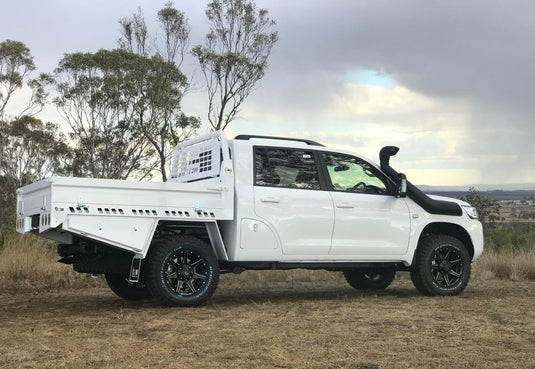 MODULAR DESIGN
The XT tray has been designed and engineered to suit the DMW 200 Series dual cab conversions. The tray can be spec'd to suit your requirements by choosing from a list of XT Tray accessories such as under tray drawer, tool boxes, water tanks or a long range diesel tank.
'STAUNCH' LOOKS - PRACTICAL DESIGN
The XT tray has a strong muscular lines. Designed exclusively for the 200 Series dual cab and made to give the car a 'strong' and robust look, yet still highly practical to suit all different types of applications.

Used as a work vehicle during the week - Tick!
Weekend camping rig - Tick!
Long distance tour.....-Tick!
.....The XT Tray does them all!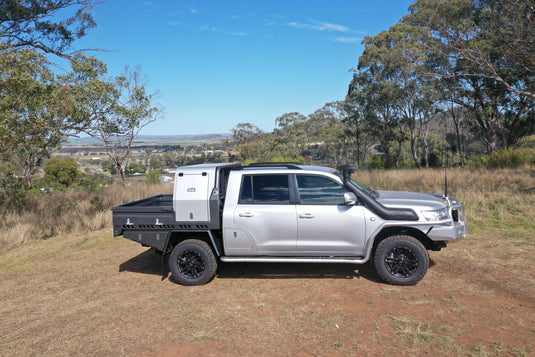 TRAY FAQ'S
When it comes to buying a tray for your vehicle, there is a lot to consider and many questions to ask. We have compiled a pages dedicated to some of our most frequently asked questions. Click HERE to learn more.