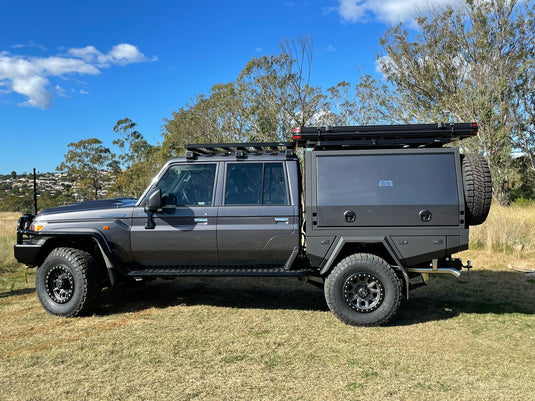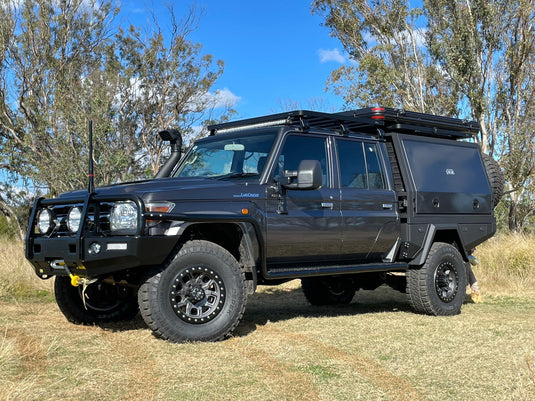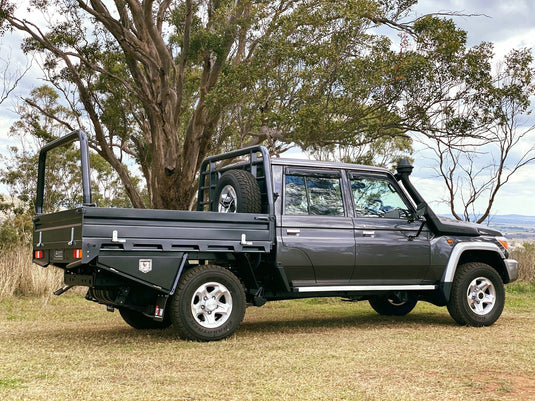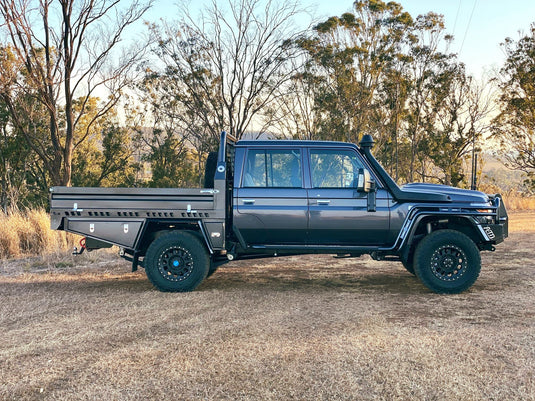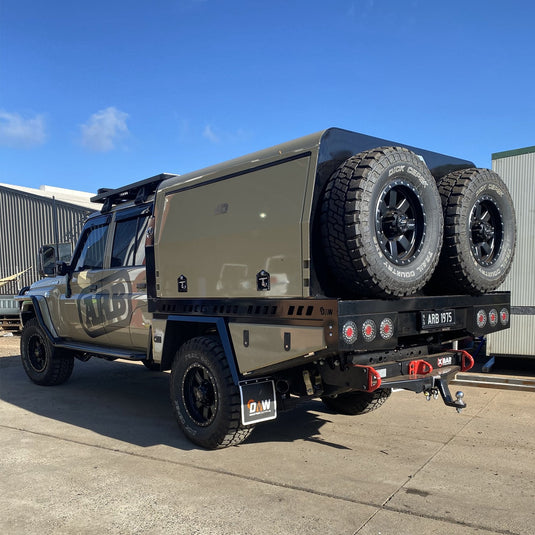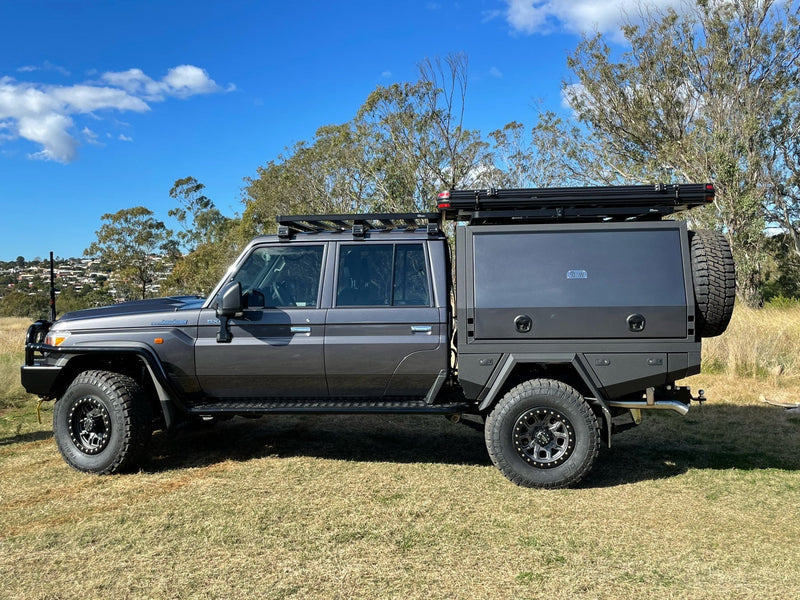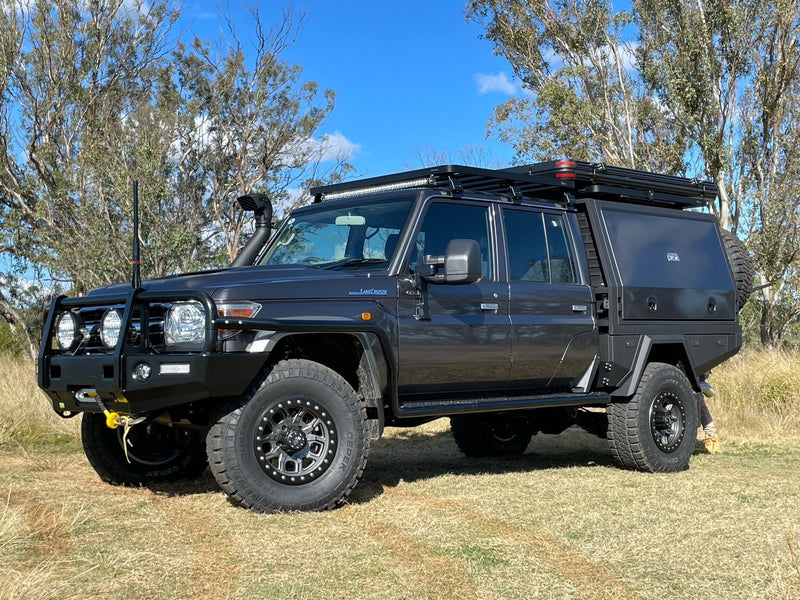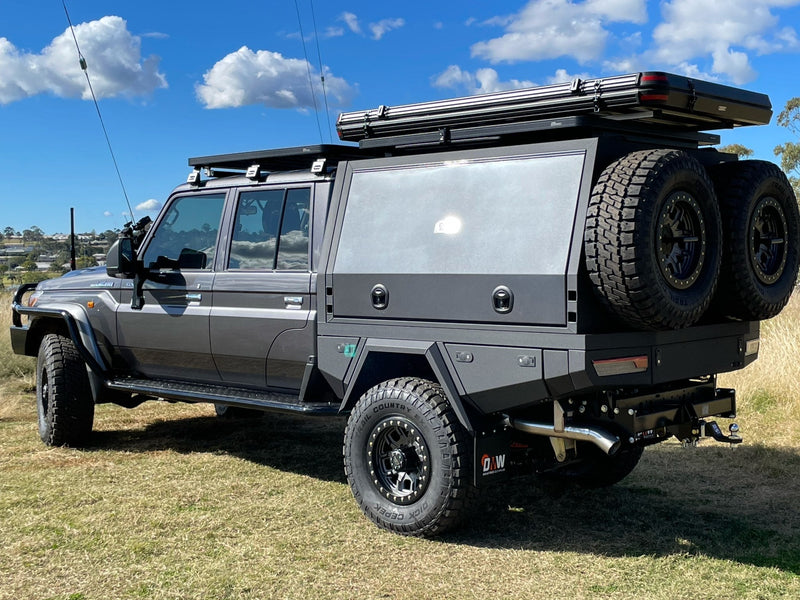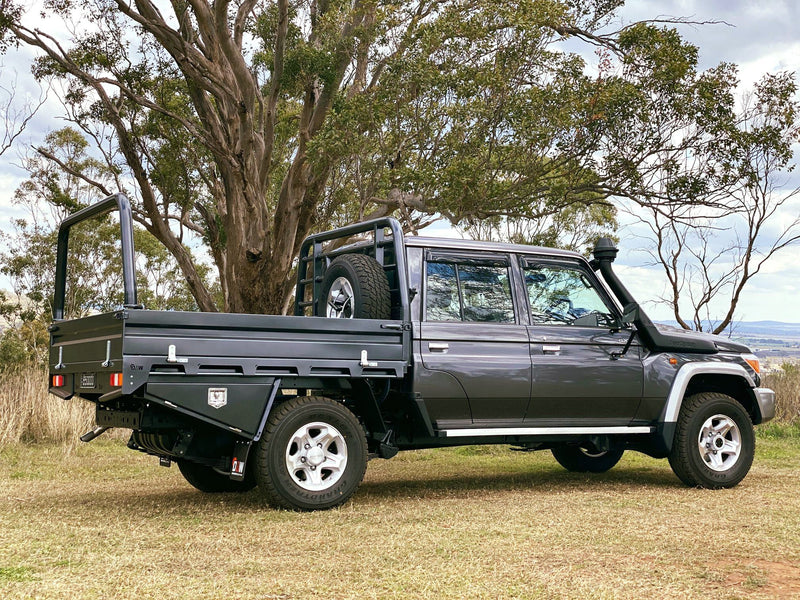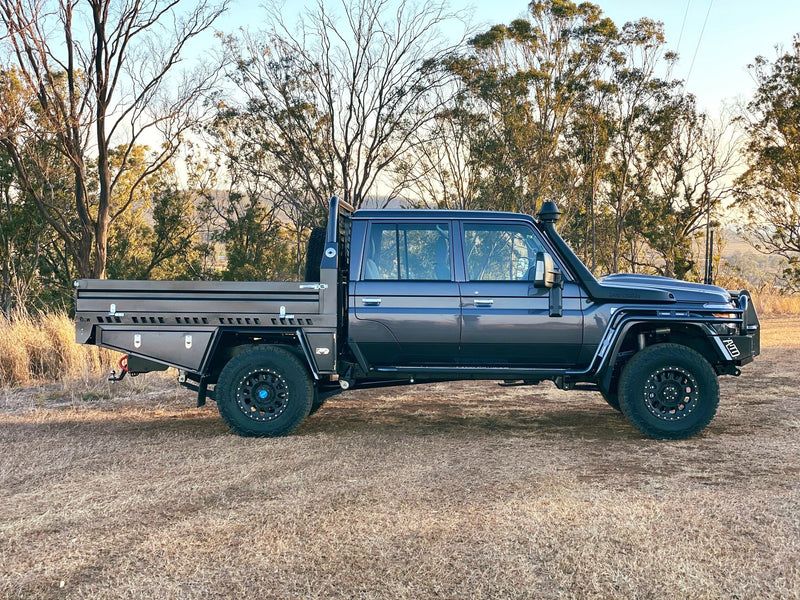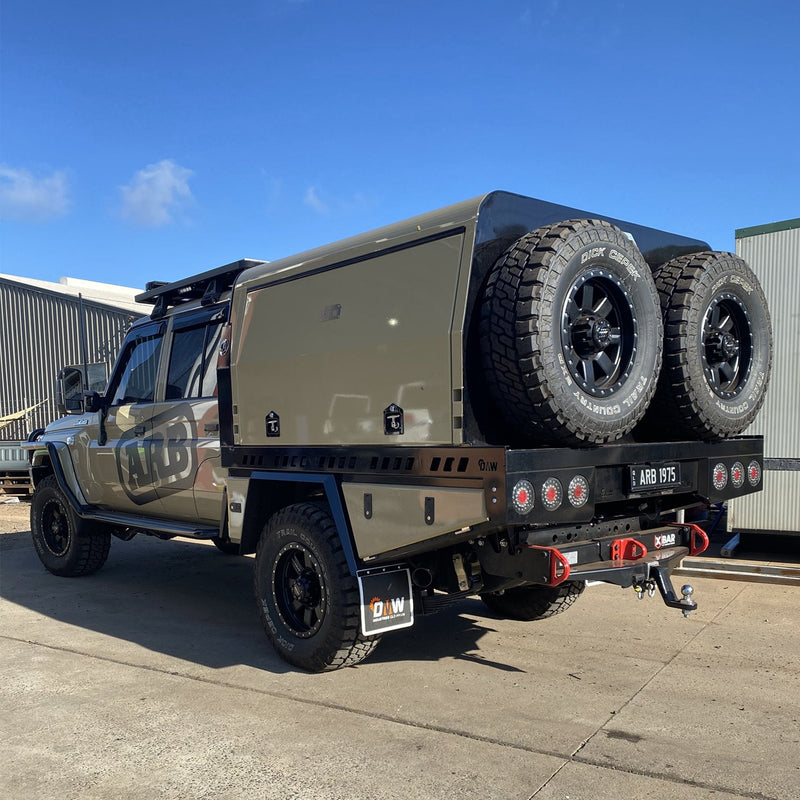 DMW 79 SERIES PROJECT BUILDS
Being a Toyota approved builder means we have the ability to work with clients all around Australia with ease. 
Our builds offer a range of products, including:
- Rear Diff Track Correction Kits
- Trays and Canopies
- GVM Upgrades
- Bar Work
- Wheels and Tyre Upgrades
- Electrical Packages
- Performance upgrades
- Lighting and communications
- And much much more... 
XTR Tray and Canopy Package
The 79 Series is one tough 'no fuss' vehicle, which is why we designed the XTR tray can canopy to suit this model of vehicle. The XTR tray and canopy is tough, yet looks amazing on the 79 series as it perfectly suits the lines of the vehicle.
With an in built under tray drawer, water tank, tapered tool boxes and lots of storage options, it really is great addition to the 79 Series Landcruiser.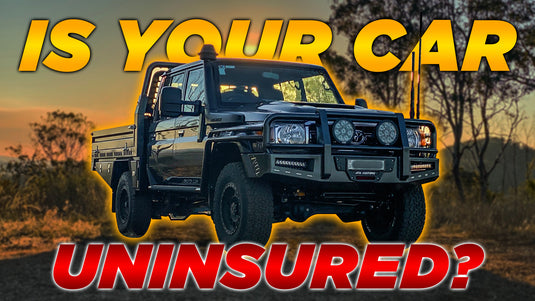 GVM upgrades over recent years have become something most four wheel drive owners purchase, but does your 79 Series need a GVM upgrade?
Are you driving an unroadworthy vehicle?
Is your 79 Series uninsured?
Find out in this video!
Watch Video
DMW XTR TRAY AND CANOPY RANGE