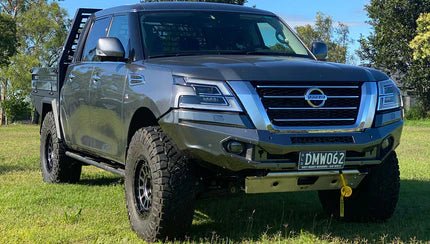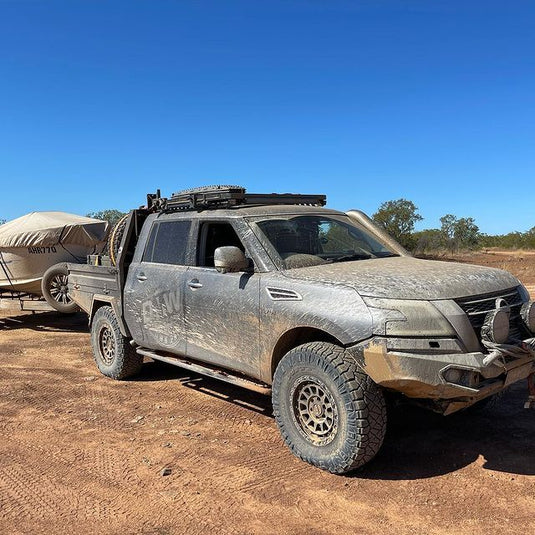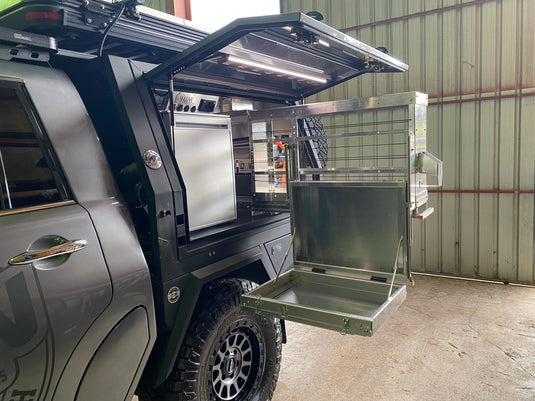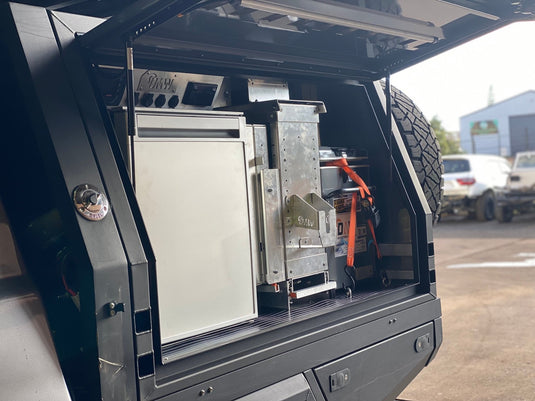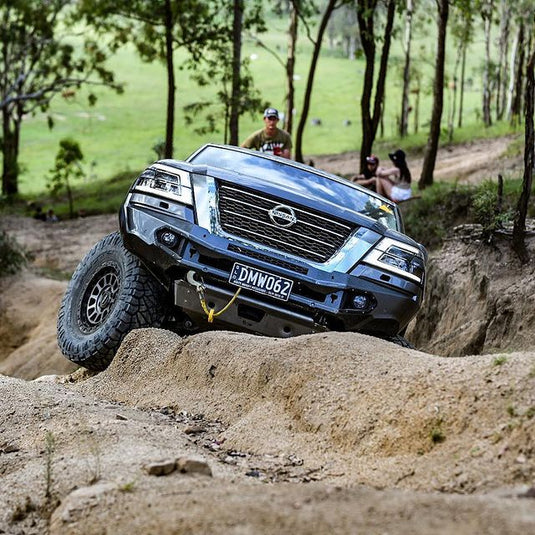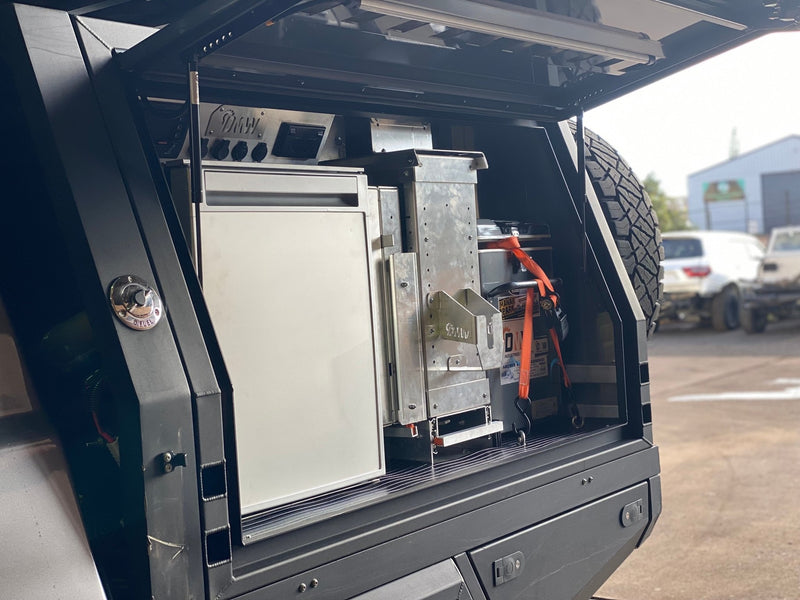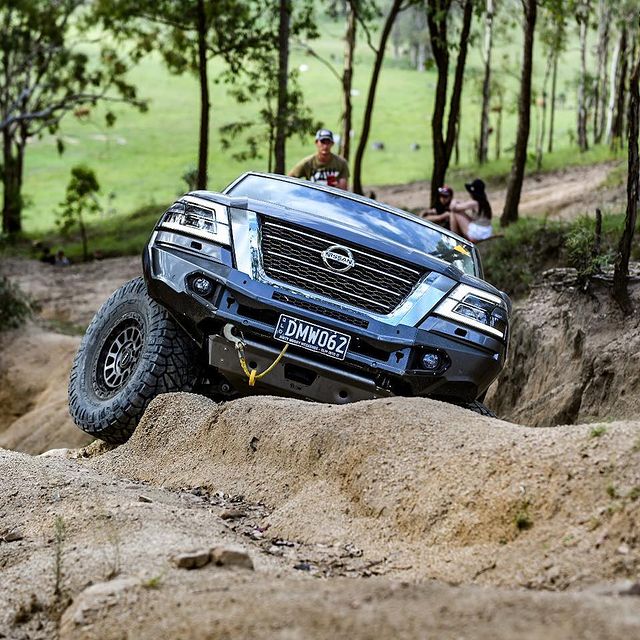 - The Numbers Are Important -
The decision to build a dream touring / work vehicle is not one to take lightly. However, one item is frequently overlooked is front and rear axle ratings. The factory Y62 Series axle ratings when the vehicle is fully loaded and towing a heavy caravan is very close (or in some instances, exceeds their ratings. This means your vehicle may be illegal, may no longer be insured and you may be driving a vehicle that may very well be dangerous! Download the brochure to further understand axle ratings. Don't take the chance!
Y62 PATROL DUAL CAB CONVERSION
The Nissan Y62 Patrol dual cab makes for an excellent touring vehicle. With its big V8 engine, large interior space and significant cost savings over alternative large wagons. To find out more about the DMW Y62 conversion, download the brochure below!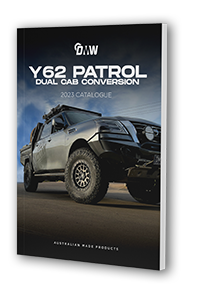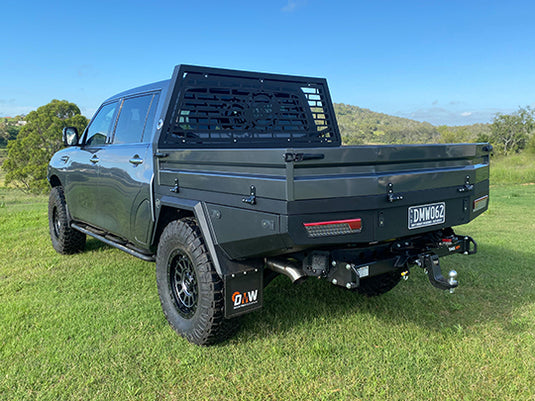 EXTREME TESTING
The DMW Nissan Y62 Patrol conversion has been tested in all environments. From hard wheeling in 4x4 parks, to towing in the top end of Australia. We have put enormous amounts of research and development into building one heck of a Patrol dual cab!
TURN KEY BUILDS
We offer turnkey project builds for the Y62 owners looking to have a dual cab conversion done by DMW. This includes GVM upgrades, a tray / canopy package, wheel and tyre upgrades and electrical packages.

Save time sourcing parts, moving the vehicle from one supplier to the next and project managing the build. Let DMW build you the ultimate Y62 tourer!