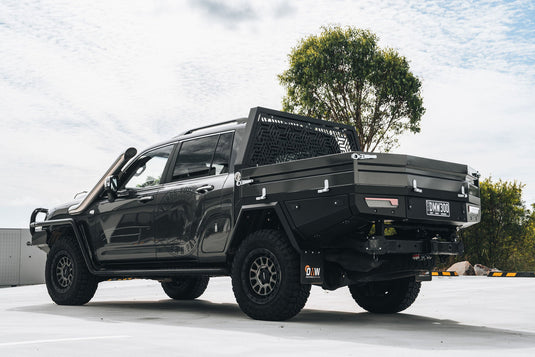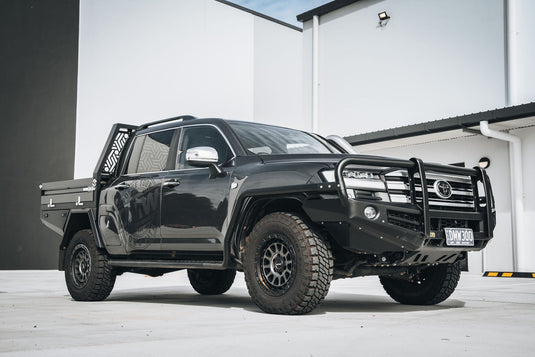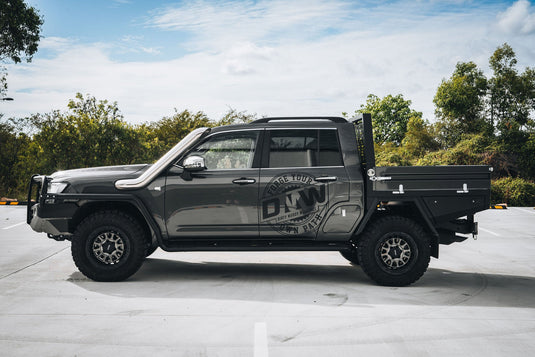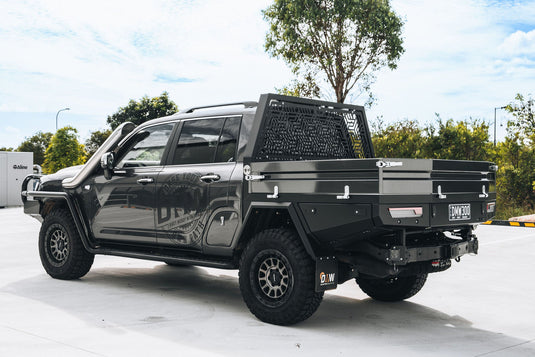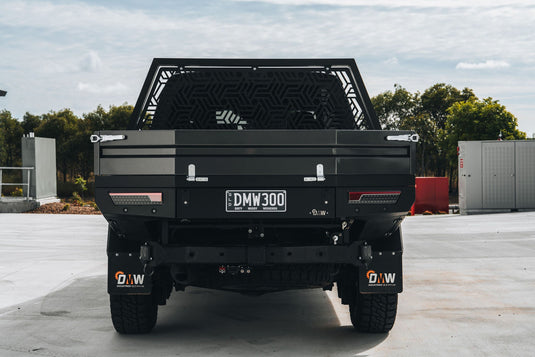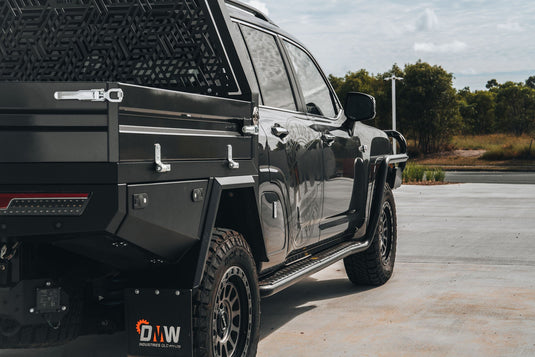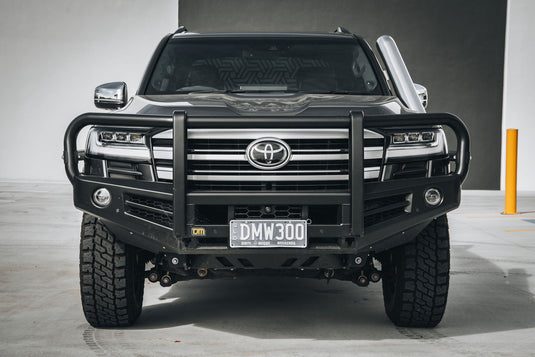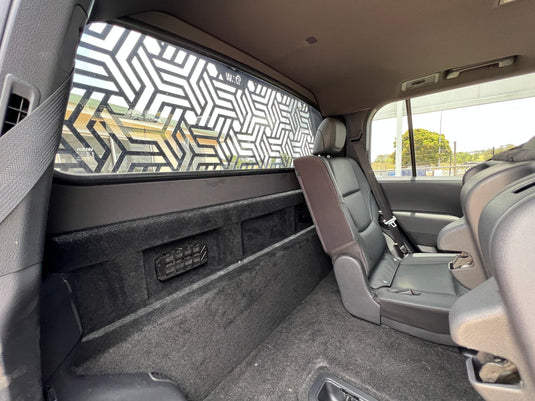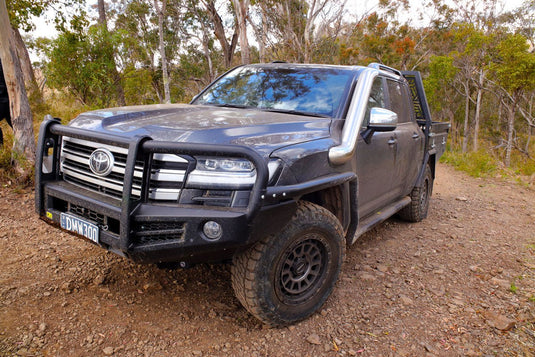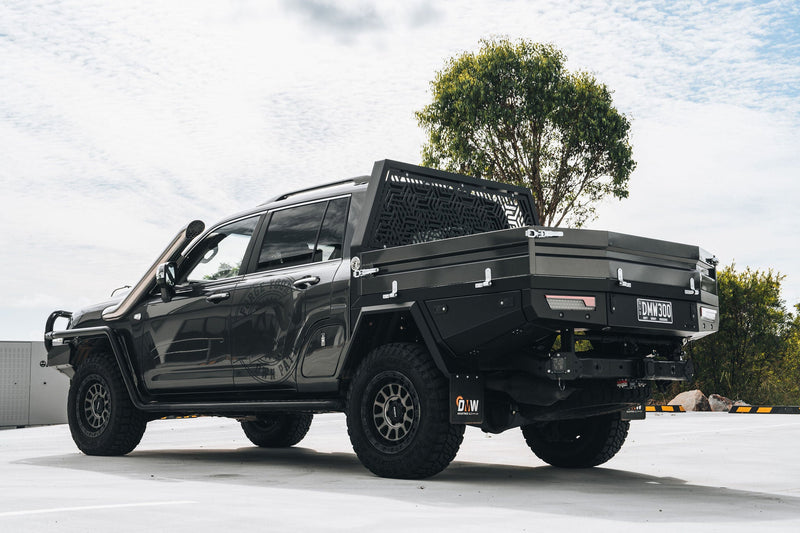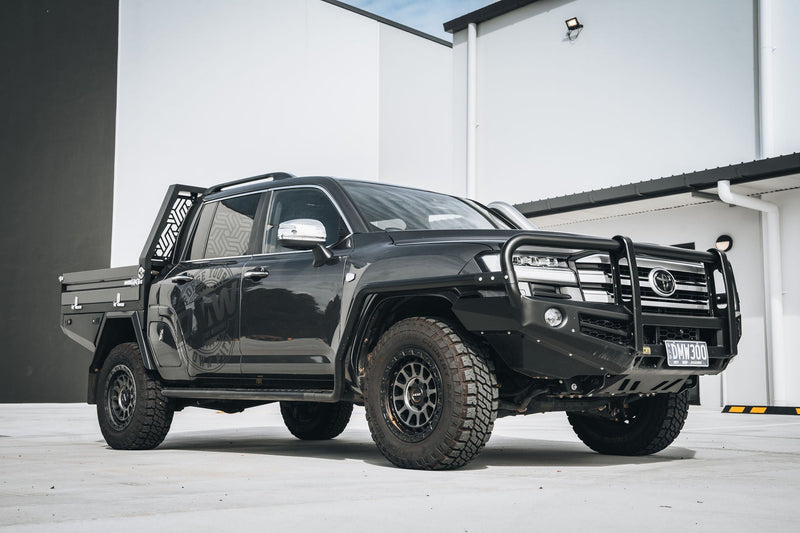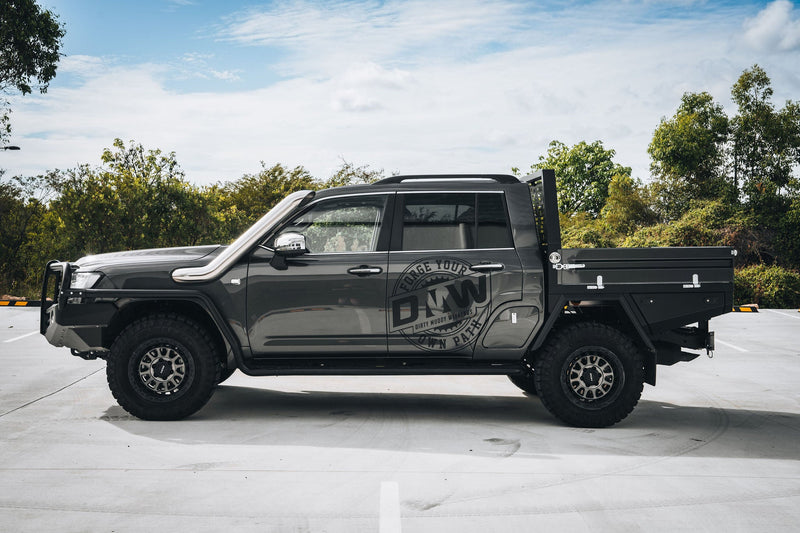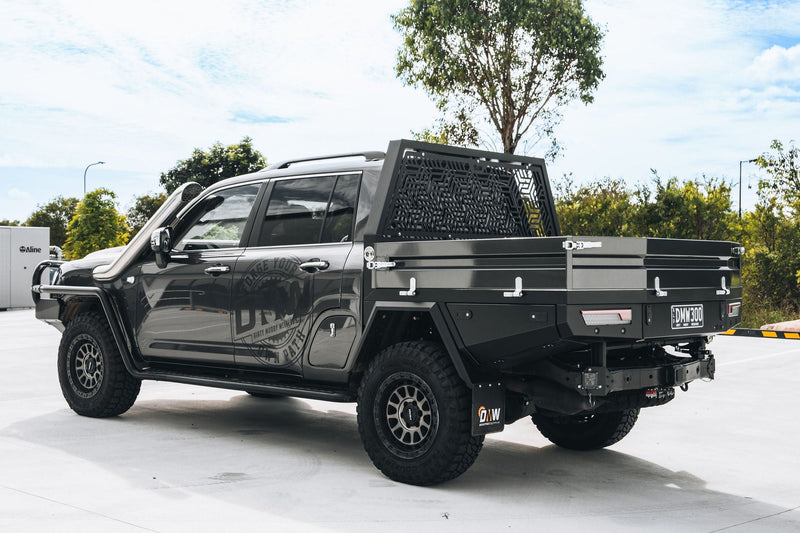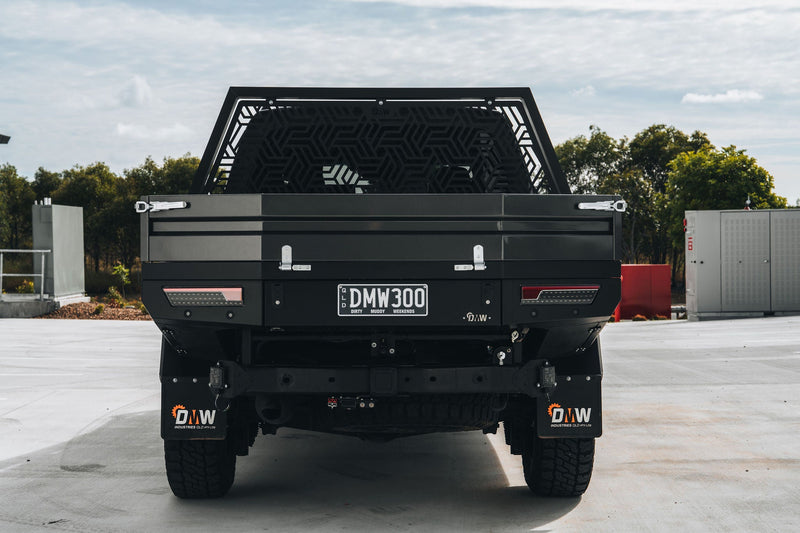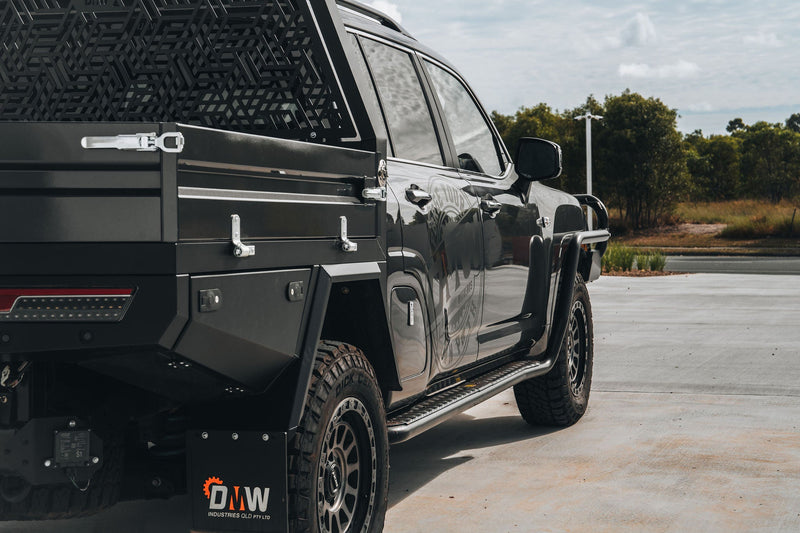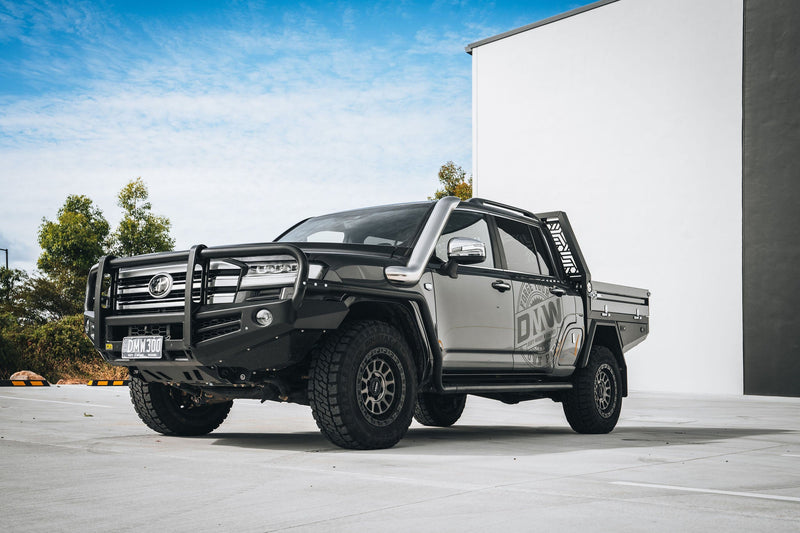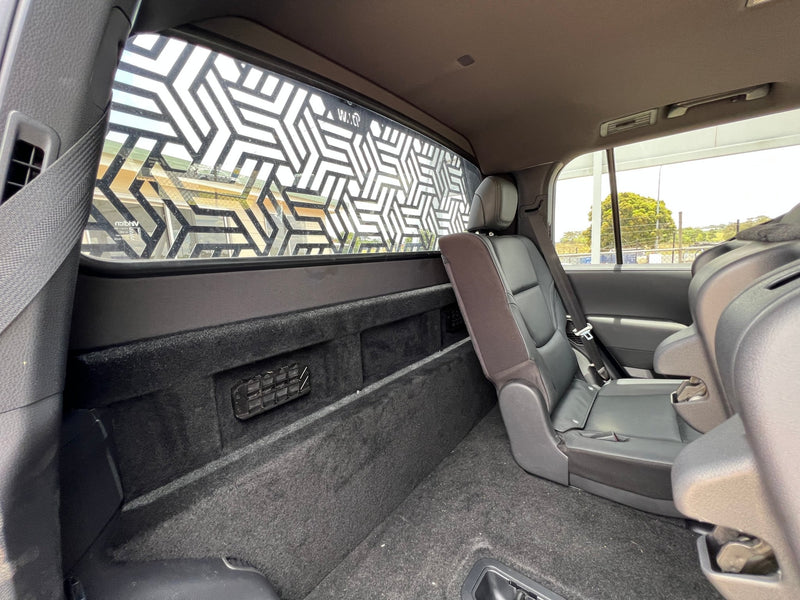 Toyota Landcruiser 300 series conversion
Toyota out did them selves again with the latest Landcruiser 300 series wagon, the only thing could make it better is the DMW dualcab conversion. DMW conversion give you the best of both worlds, the comfort of a luxury wagon and the practicality of a ute. Don't miss out on the full touring experience and make sure you get these features:
3999kg or 4499kg GVM upgrade
450mm & 650mm extension options
Factory safety maintained
Fully FEA tested chassis strengthening and reinforced rear axle
With DMW's industry leading conversion builds, you're sure to have a dirty muddy weekend on your next adventure.
Contact now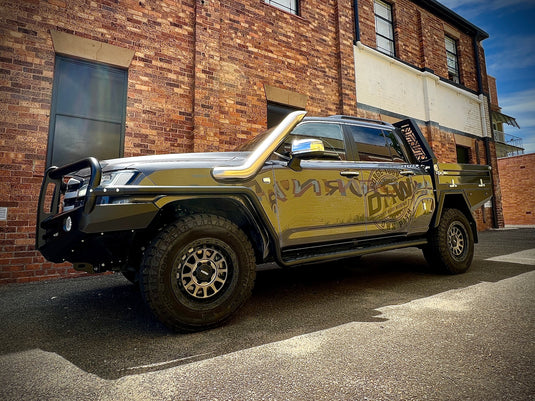 Industry leaders
When it comes to off-road performance, nobody does it better than DMW. With over 25 years of experience in the 4x4 industry, we know what it takes to build a vehicle that can handle anything you throw at it and maintain its factory safety.
So if you're looking for the ultimate in off-road performance, choose DMW to convert your 300 Series. We'll make sure you're ready for a dirty muddy weekend.