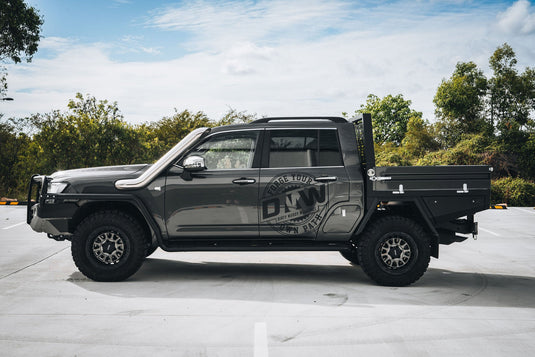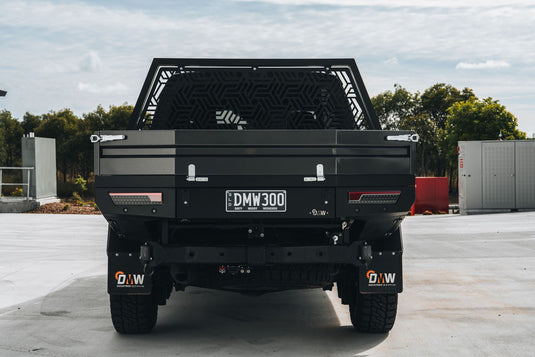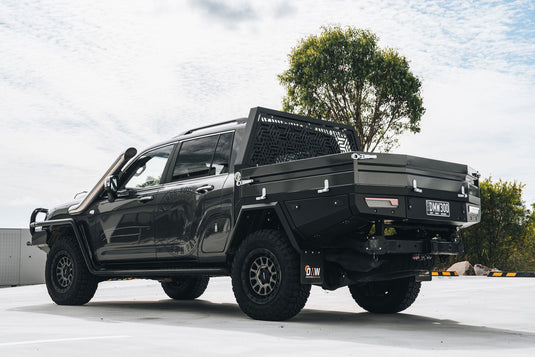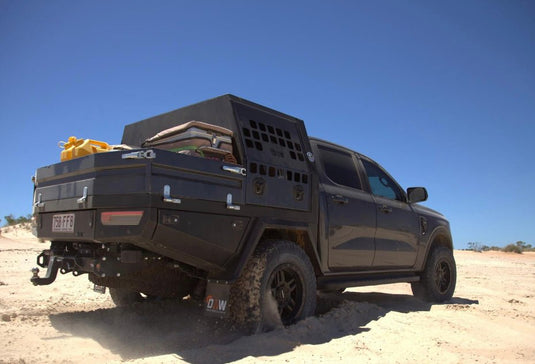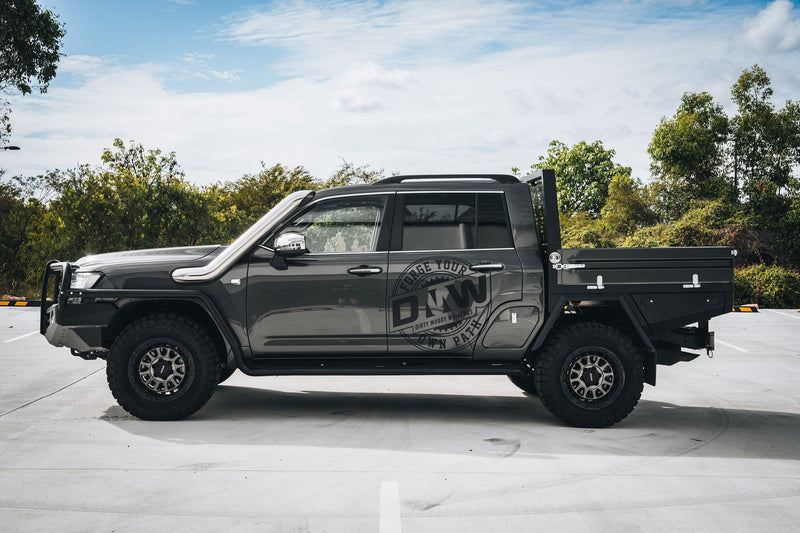 "I would like to say a big thank you to the team at DMW for there amazing work and second to none customer service. I am extremely happy with the outcome of my Ranger she is absolutely gorgeous thank you Lads." - Nicholas D.
XTR TRAY BROCHURE
Download the full XTR tray brochure to see what the tray package comes with, available options and tray weights.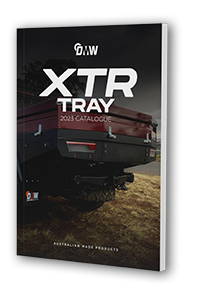 Trays
The XTR tray package has been designed and engineered to not just to be light weight, but extremely strong!
Reuben has done extensive testing all across Australia on the XTR trays as part of DMW's research and development. They have been tested on long touring trips, rough corrugations, and even harshest of 4x4 tracks!
Fully Spec'd Tray Package
The XTR tray is a turnkey key tray package solution that comes with everything you need! Water tanks, storage boxes, under tray drawer... it has everything you need all in one place!

The only decision you have to make is what adventure are you going on first!
TRAY FAQ'S
When it comes to buying a tray for your vehicle, there is a lot to consider and many questions to ask. We have compiled a pages dedicated to some of our most frequently asked questions. Click HERE to learn more.