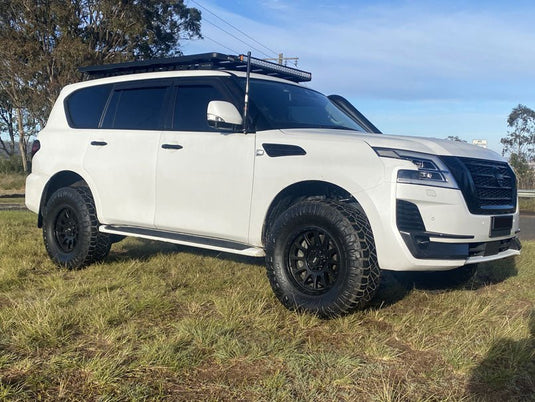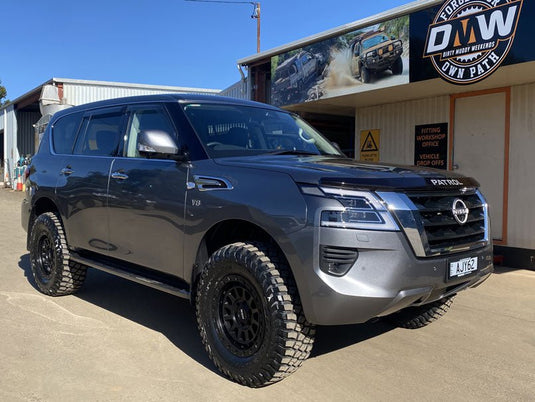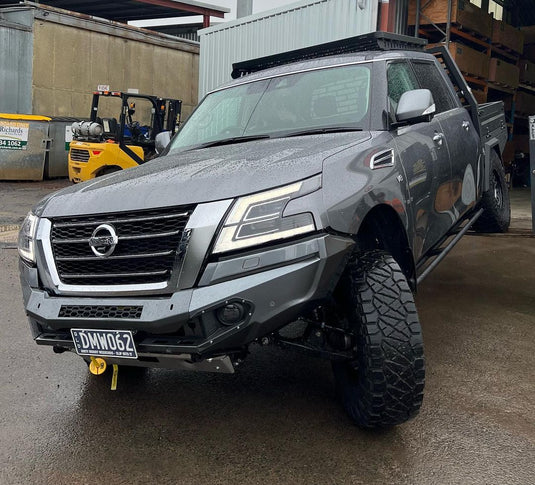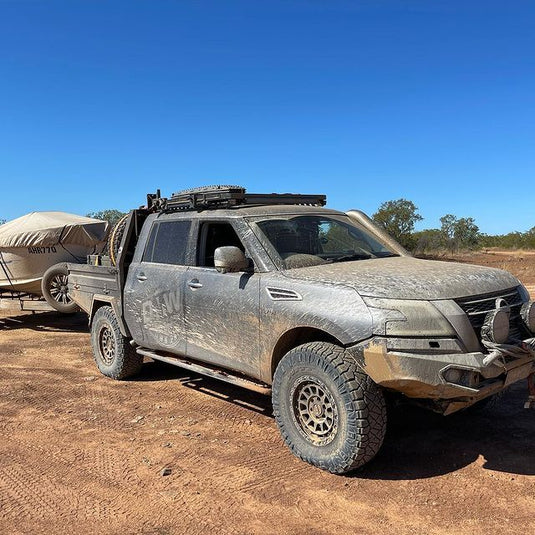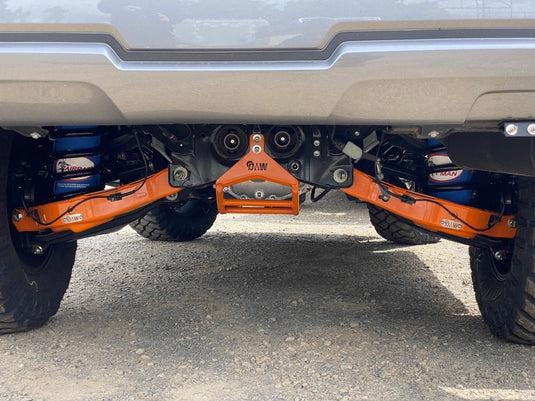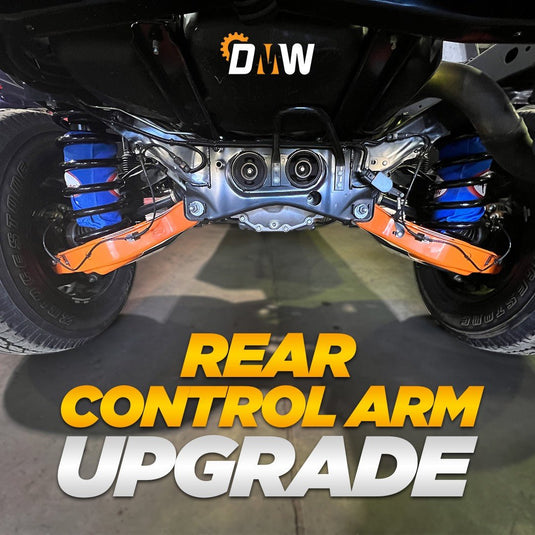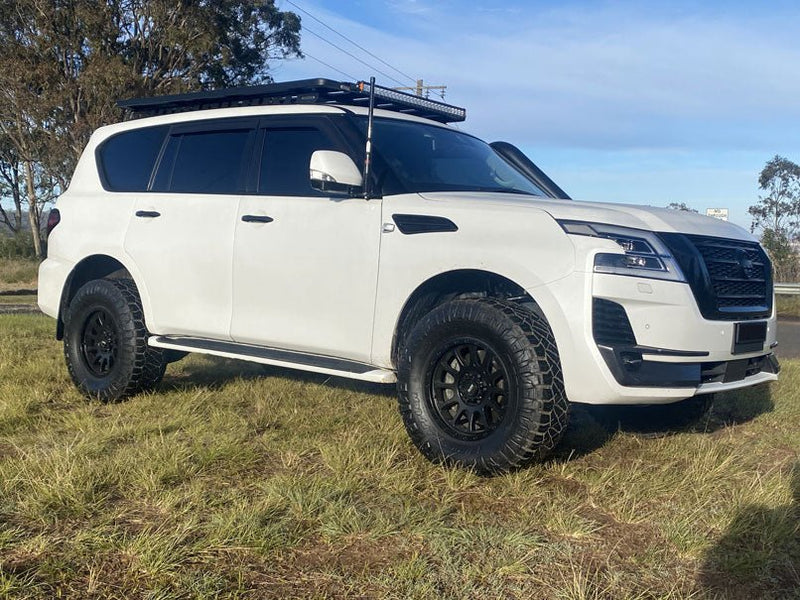 -The Numbers Are Important! -
The decision to build a dream touring vehicle is not one to take lightly. However, one item is frequently overlooked is the front and rear axle ratings. The factory Y62 axle ratings when the vehicle is fully loaded and and / or towing a heavy caravan is very close, or in some instances exceeds their ratings. This means your vehicle may be illegal, may no longer be insured and you may be driving a vehicle that may very well be dangerous!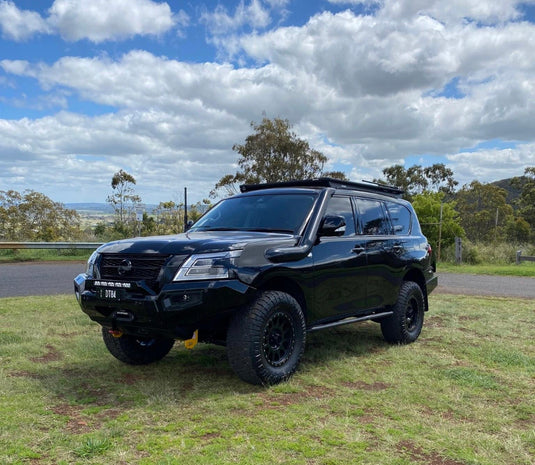 GVM UPGRADE OPTIONS
We have two federally approved GVM upgrade options available for Y62 owners. A 3999KG and 4499KG GVM upgrade. This means there is a GVM upgrade option available to suit family trips close to home, or full loaded around Australia trip towing a caravan.
GVM Upgrades are a must for any Y62 owner who use their vehicle for anything more than doing the school run, but do you really need one?
Is your vehicle unroadworthy and uninsured?
Find out in this video!
Watch Video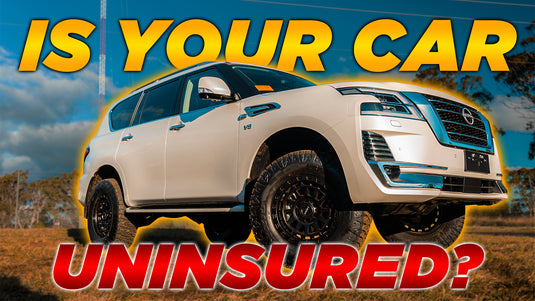 - Customer Feedback -
"My wife and I have been planning to travel around Australia for quite some time. We have watched countless you tube videos, looked at many web sites and chatted with many like minded people.
On one occasion of watching youtube videos, I came across a fellow who was doing a comparison of the Y62 and the 200 series towing a caravan in all different situations. This comparison was exactly what I was looking for and the Y62 came up trumps.
Little did I know that the fellow was indeed Reuben of DMW. That video was the final piece of the puzzle on making the decision as to which car to buy. The next step was understanding what a GVM upgrade is, how much did we need and who to pick to do it.
 Again we did a lot of research and we decided DMW was the company we wanted to hand our brand new dream over to. DMW was definitely the right decision.
 My wife drove our dream car home, with me following behind and constantly calling her to ask how the ride was and what she thought.Let's just say my wife was extremely thrilled with the experience.
Then it was my turn to drive EMU, but also pick up our brand new 20ft 6 Sunseeker desert storm off road caravan. We both agree that the car is so smooth to drive and the best car we have ever driven.
We could not fault it.
The decision by DMW to put on the Legendex exhaust system had us both nervous, but WOW what a sound. It is truly special. Way beyond our expectations. Perfection. Everybody that has seen our car and heard it has been amazed.
I even like the rear lower suspension arms being orange. In my opinion this is better than having a DMW sticker. It is a statement to all that the work was carried out by DMW which is something I am very proud of.
I would like to take this opportunity to thank the whole DMW team for what they our have done to our dream car.
You are making peoples hopes and dreams a reality. Please keep doing what you all do. - Lee & Jan H."